When a storm hits, it's always best to be ready for anything. A sudden hailstorm can leave your roof in dire need of expensive roof repair. That's why it is crucial to spot the damage immediately and respond quickly.
If you cannot do so, the problem will grow and become worse. That's not what you would want. You'll want to be proactive, check for any damages, and get them fixed to keep your family and valuables safe.
How to Check for Roof Damage after a Storm
Here are some telltale signs that you should get your room inspected ASAP.
1. Safety First
Before checking for your home's exterior damage, it is vital to stay safe. Ensure the storm is over and it's safe to go outside. Be cautious about downed power lines, flooding, or electrical hazards. Stay away from such areas, then call 911 for help.
Even if the outside is clear, remain cautious of possible hazards, especially on or around the roof. That's the riskiest place prone to after-storm damage as it may cause structural problems and block your line of vision.
Look out for fallen trees, bulky debris, broken or loose shingles, and ice dams. Don't forget to wrap yourself in cozy clothing to stay warmer when inspecting your roof damage.
Taking photographs can also help you safely inspect for any damage to your roof after a storm. If you have photos of your roof before and after the storm, you can easily note the difference.
2. Checking for damage on different roof types
Once you are safe, the next thing is to check on your roof regularly for any damage. You may notice telltale signs of storm damage on your roof. Sometimes, a roof storm damage may need you to safely climb on the roof to assess it for any potential risk.
Different roofing materials may experience different levels of damage after a storm. Call a roofer for a free roof inspection to understand what to check for. They'll inform you of the roof type you have and what to expect in the future.
Here's how to check for storm damage on your respective roof type:
3. Asphalt-Shingled Roofs
Check for broken or loose shingles if your home has an asphalt shingle roof. Inspect for any blistering or bubbling in your shingle, as this shows that moisture has penetrated the shingles' inner parts.
Consider replacing a damaged shingle immediately to avoid further leaks or structural damage.
4. Wood Shakes and Shingle Roofs
While wood shakes and shingled roofs are more eco-friendly, they may fall victim to the storm. Check for cracked, separated, or damaged wood shingles or shakes. These damages may cause a costly leak if not replaced sooner.
5. Tile Roofs
Tile roofs are expensive. They also offer incredible protection against strong winds. These roofs have longer lifespans than other types of roofs. But when a strong storm hits, it may leave the tiles chipped or broken.
That's what you should look for. Check also for any tile separation where water can easily penetrate through. In heavy windstorms, the tile edges may get separated and thrown away.
6. Metal Roofs
It is easier to spot roof damage in case of hail damage. That's because you'll see your metal roof with dents. Look for any openings in the metal roof that may cause water leaks. Inspect for signs of rusting and separation between the metal panels.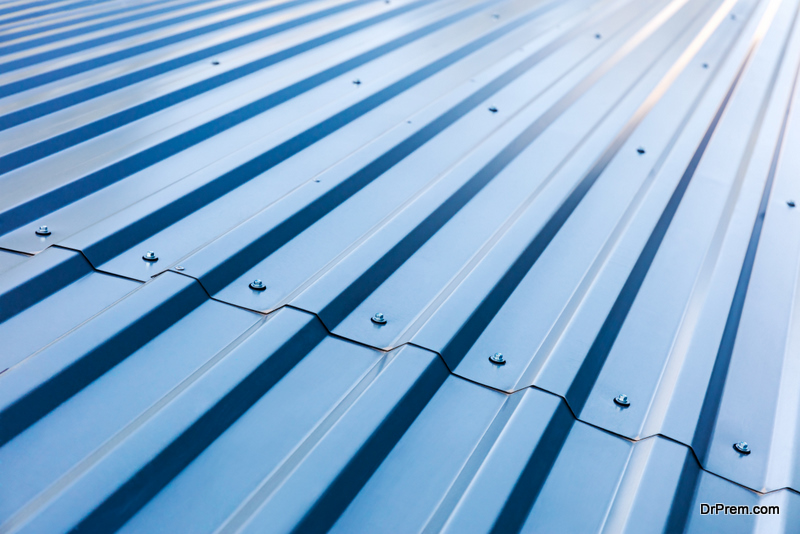 7. Flat Roofs
Flat roofs have waterproof materials. So you'll likely spot pools of water, tears, or indentations on them in case of hail.
8. Check for Hail Damage
Hail damage is amongst the most common signs of a damaged roof. It is effortless to spot. You may have heard hail falling on the roof and hitting the windows. As a result, it dents your roof or even tears away the shingles.
This type of damage can cause the following damage to your roof:
Damaged shingles: Look for curled, dented, cracked, buckling shingles.
Missing shingles: Check for any gaps in the pattern or parts of your exposed roof. In addition, you can spot pieces of shingles fallen on the ground near your house.
Blocked gutters and downspouts: See if the gutters and downspouts on your house have built-up loose asphalt granules.
Dented, missing, or hanging downspouts are also signs of hail storm damage.
If you spot any of the above hail damage, have them replaced. The longer you wait, the more damage will occur. The good news is that hail damage is one of the easiest problems to fix.
9. Check for Wind Damage
The high wind speed may knock over trees, damage your roof, and shatter the windows during a storm. When the shingles get blown away, the roof underlayment gets exposed, leaving your valuables prone to water damage.
After a heavy storm, inspect your home's exterior for different roof types:
Flat roofs: Tears, cracks, or surface wrinkles
All shingle roofs: Cracked, missing, or curled shingles
Wood shakes: Mold and rot
Composition shingles: Collection of shingle granules in the gutters
Damage to your roof support or burs:
Roofing cement: Crumbling or lose cement
Flashing: Buckling or tears
Downspout and gutters: Rot, rust, or dented and missing parts
Chimneys: Crumbling or loose brick
10. Check for Water Damage
You can quickly spot broken or missing shingles caused by wind and hail damage. However, the effects of water damage may take longer to show up. Having a poor drainage system on your roof could create water pools after heavy rainstorms.
Waiting for long to fix water leaks and damage after a storm may cause severe problems to your roof. It could lead to mold growth, affecting your house's structure and foundation.
The main areas you can look for signs of leakage, flooding, and overall storm damage include:
Roof: Check for curled, missing, or cracked shingles.
Gutters: Inspect for water collection. If the gutters don't direct the water properly, the running water may get forced to flow under the shingled. That allows moisture to seep into the underlayment, causing mold growth and damage to your building's structure.
Ceilings: Look for any water spots and copper, yellow, or brown discoloration on your ceiling.
Walls: See if there are any signs of bubbling, cracking, or peeling of your house's paint.
Flooring: Check for gaps or curling in your floorboards, sagged wood that is soft to touch, or expansion of laminate and wood floors. The expansion often is because of the wood materials getting waterlogged.
Inspect your basement, attic, or crawl spaces susceptible to mold or wood rotting. This will be evident as a musty smell that can develop 1-2 days after the storm.
A roof is a valuable component of your house, but it's vulnerable to damage during a heavy storm. It is advisable to check your roof immediately after a storm to see any damages to it.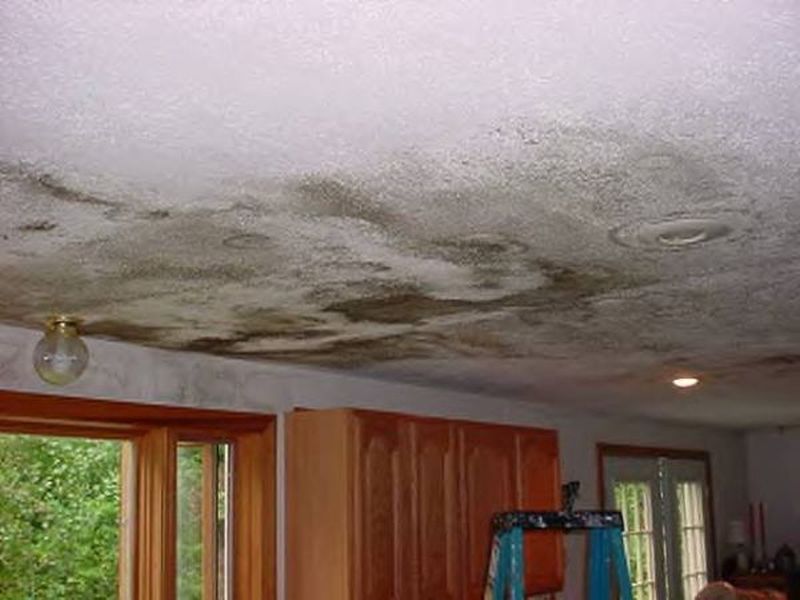 You'll probably note any of the above damages. That will call for an immediate fix to prevent further leaks or damage to your house's structure. This is the part you should look for professional roofers in Natick.
They have skills and experience inspecting a damaged roof and even conduct a roof repair at affordable charges. The best part, they can also offer you a free inspection. Make sure you call them today to keep your family and valuables safe.
Article Submitted By Community Writer