Above ground pools are temporary, low maintenance and cheap ways of turning your backyard, garden, or space to a swimming pool. For people, families, or outfits that may not have enough space or are unable to install a regular pool but would like to have a place to swim, they can turn to above ground pools.
Getting an affordable one can be tough but the good news is that it is not impossible and that is what this article is aiming to help with by guiding you through the process to finding one. For people who are undecided whether they want an in-ground or an above the ground one, this article should help make that decision a little easier.
Advantages of Above Ground Pools
Since we are focusing on above ground pools, we will quickly list some of the advantages it offers below.
1. Affordability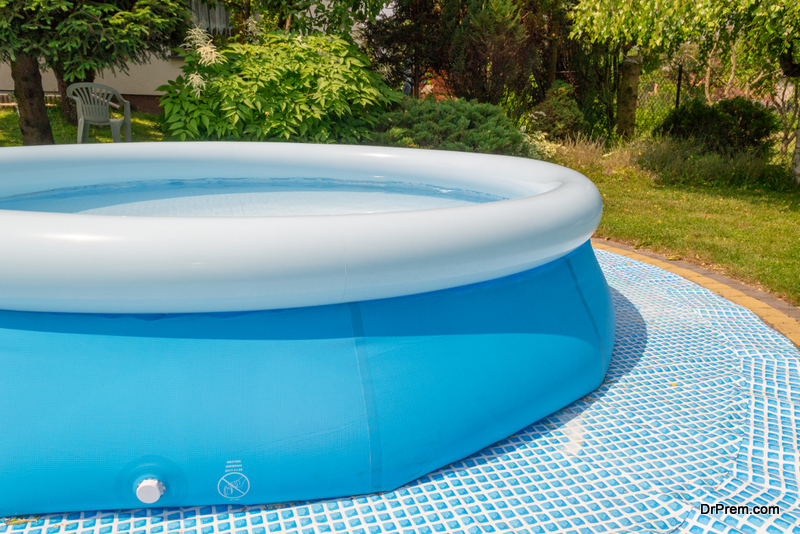 This is perhaps one of the biggest advantages that it offers. The cost of installing a regular pool can be quite an expense for a lot of people but above ground ones are much cheaper to install and you can enjoy the same benefits. For families on a budget, they are a great option. One of the reasons for this is that they require less prep-work during the installation process. You do not need to dig a hole neither do you need a landscaper. They also come in a variety of shapes and styles.
2. Quick Installation
They can be installed almost as soon as you want it baring other logistical considerations like buying and placement. They are simple to install and do not involve all the complicated routines that regular ones require. In a little as a day, you can start enjoying your swim in them as you only need to pick a spot where it should be located and that's it.
3. Safety
Pools have safety concerns so they require safety precautions. The above ground variety is quite safer because it takes an effort to enter them. You cannot easily slip and fall into one. Also, because they are not very deep, there is less risk of drowning. They are designed in a way and made with materials that are not hard which helps reduce the risks of a swimmer hitting their head against a hard surface. You can learn more about what they are made of here: https://www.organizewithsandy.com/what-are-above-ground-pools-made-of/.
4. They are Mobile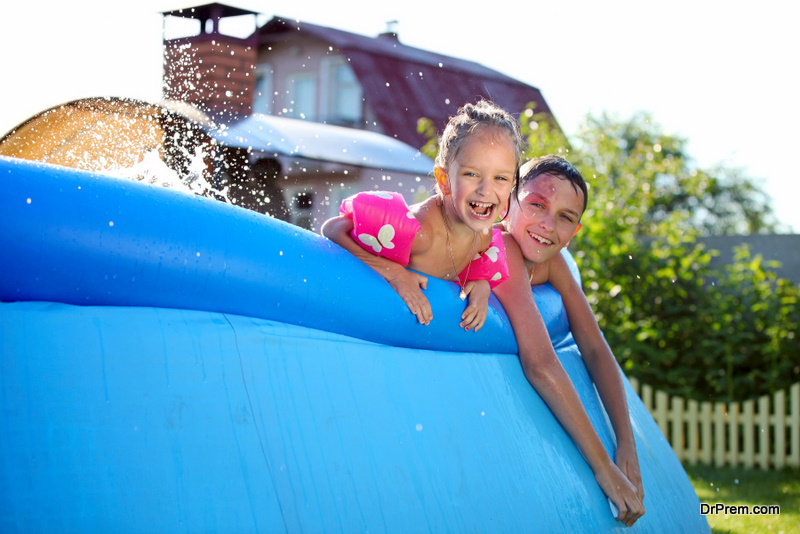 Being temporary fixtures, they are largely mobile and can be moved easily from one location to another.This eliminates the cost of having to purchase another one for a new location. Also, you do not have to damage, restructure, or renovate your space. You simply move it from where it is to where you would like it to be.
5. They are Easy to Maintain
Swimming baths require a lot of maintenance but when you have one that is above-ground, maintenance is easy and next to nothing. You can easily see inside it as it is very accessible. They also require less chemicals meaning they cost less in upkeep.Even when there is an issue, it is easy to troubleshoot, locate, and fix.
What to consider when buying an Above Ground Pool
When buying an above ground pool, here are things to consider
Size
Material
Shape
Price
Safety
Add-ons
The best time to buy an above ground swimming pool is during the cold months of winter. At this time, the prices are quite lower than other months. You may not need them at this period due to the cold but it's not a bad idea to buy it towards summer.
Now that the benefits are known. Which are the best and most affordable ones available?
Some Cheap Above Ground Pools
Below are some cheap products we can recommend to you.
1. Intex 12ft X 30in Metal Frame Pool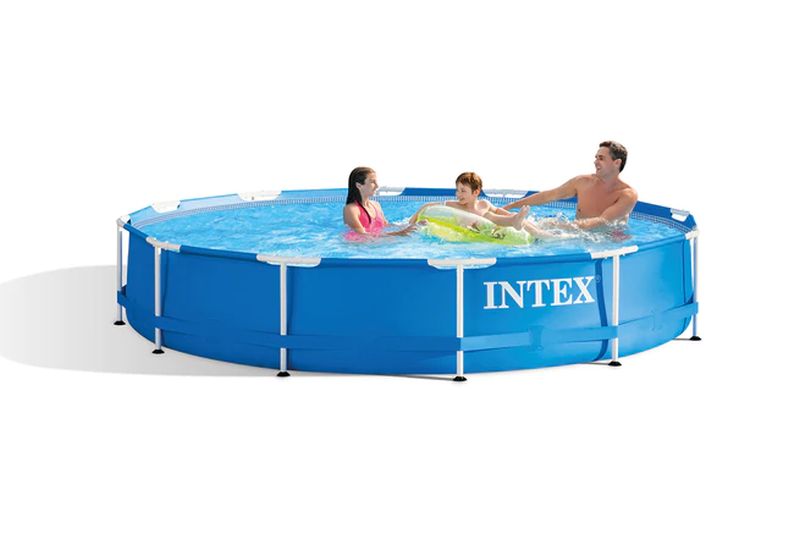 This is a durable and affordable above ground bath that is made with a heavy-duty metal frame and tough plastic liners which makes it durable.
Intex products are usually rugged and this makes them stand the test of time. They are also easy to set up and it is even claimed by Intex that it can be ready in as little as 30 minutes. At 12 feet, it can take a sizeable number of people.
It comes with a filter and pump, giving you everything you need to start using it. The only defect that people have mentioned about this Intex is with the pump which some have reported to have lasted only a few seasons.This issue is however a rare one.
2. Bestway Steel Pro 15' x 48"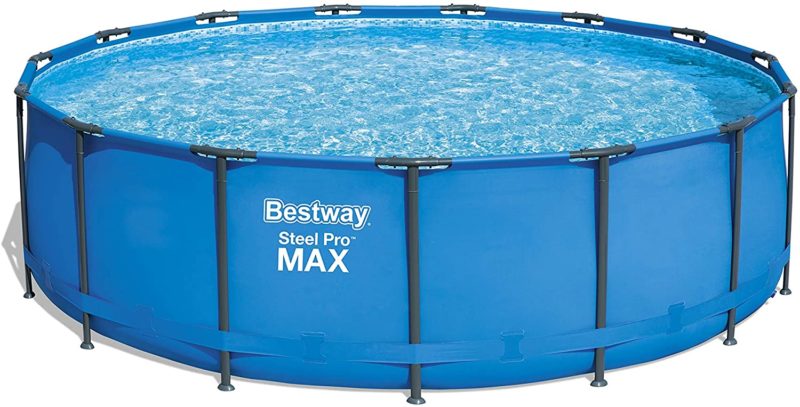 This is an impressive 15' by 48" bath. It comes with a rust-resistant metal frame, a durable synthetic plastic liner, and PVC piping. It is also quite easy to setup. Although it is more expensive than the Intex discussed above, it is still quite cheap considering the extra size and dimensions that it has. The Bestway does not come with a ladder, filter, or pump so you will need to buy all these separately.All in all, it is a great pool.
3. Summer Waves Metal Frame Above Ground Pool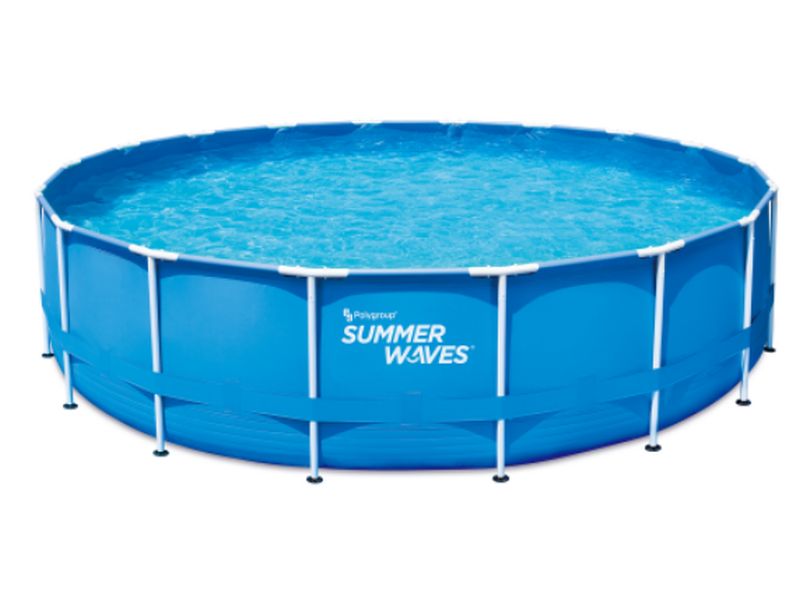 The Summer Waves Metal Frame comes in 10' by 30'. Just like its name, it comes with a durable metal frame that makes it perfect for children. It also comes with a filter system and skimmer which makes maintenance easy. This includes keeping your water clean during the summer months. Added to all these, the Summer Wave is easy to set up. Its metal frame is rust-resistant and durable.
4. Splash Pools Oval Deluxe 30' x 15' x 32" Model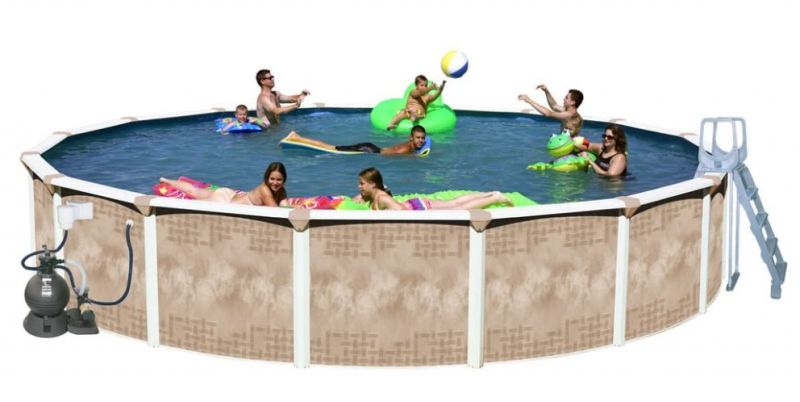 This is quite a big one. It has a steel frame construction and comes at a good price. It has plenty of add-ons and is suitable for a large family or a situation where a lot of people may be getting in at the same time. Though it comes with a motor, pump, skimmer, and resin ladder, you will however need to hire professionals to help you install this.
The Splash comes with a guarantee of 15 years and lifetime customer support.
As an addition, you can find here a guide to owning and maintaining your above ground swimming pool.
Conclusion
For families and people who desire to swim in their backyard or garden but may not be able to afford the regular pool or maybe you do not have enough space or resources to install one, then the above ground variety may be an option you can explore.
They come in a variety of choices so,asides the ones mentioned here, you can also check out reviews to see other brands and models that are available for you to choose from.
Article Submitted By Community Writer