David Trubridge graduated from Newcastle University in Northern England in 1972 with a degree in Naval Architecture (boat design) but destiny had something else stored for him, he shifted to furniture making while working part-time as a forester on a private estate. He then went on to develop his own designs which were exhibited around Britain. Many commissions followed, most notably from the Victoria and Albert Museum, St Mary's Cathedral Edinburgh and the Shipley Gallery Newcastle. The international design press has given a great deal of coverage to David's work over recent years. Substantial articles have appeared in magazines in Europe, North America, Asia and Australia as well as locally in New Zealand. Examples include Interni, Abitare, Intramuros, Wallpaper, Time, Elle Decor, Vogue to name a few. This is not enough you'll find more of him, after a li'le jump.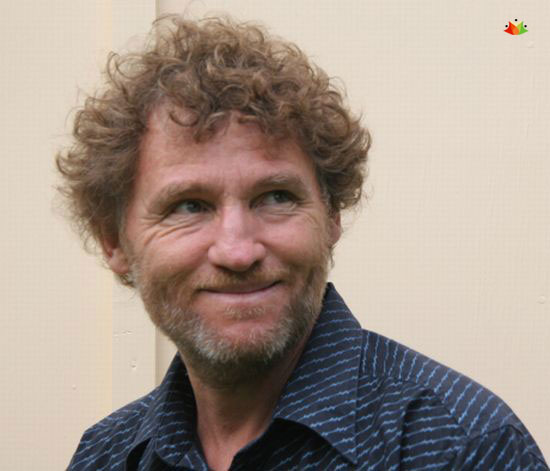 1. David, for me, your work takes on an air of being a gift from nature, how far I'm true in holding such an assertion?
David: It is not so much a gift from nature (like an apple), as a gift from me, but I am filtering how I see nature through my work.
2. How you are able to come out with simplest design with the most satisfying results, I mean who or what is your source of inspiration?
David: The simplest designs are usually the hardest! Nature does that so much better than us, and of course that is where I get my inspiration. I love the repeating patterns that are evident in such a wide range of scales. These patterns are the key to the underlying structure throughout life.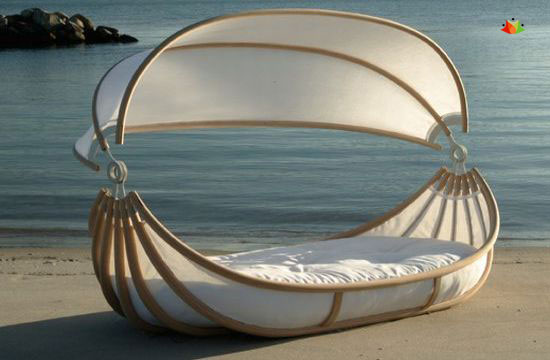 3. You are a naval architect, then how come you switched on to designing furniture?
David: I was trained as a naval architect, but never practiced instead I chose a lifestyle option of living in the country where I had control over my life. There I taught myself first to make furniture as a craftsman, then later to design it.
4. You received the John Britten Award in October 2007, what was that for and how has the recognition benefited your career?
David: It is an award from the designer's institute of New Zealand (Dinz) for overall contribution to design in New Zealand. It is recognition by my peers, which I really value, of both my design work, and my promotion of design. In New Zealand it has given me greater public awareness.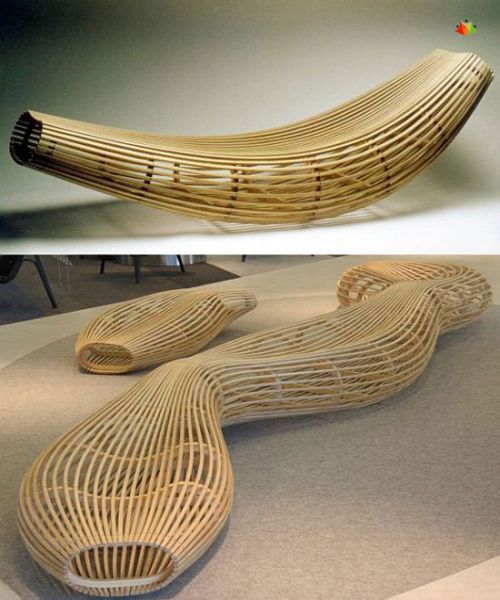 5. May we know what kind of 'woods' you'd prefer working with?
David: In general I like working with whatever is best for the job, but a particular favorite has always been ash. The great thing about wood is that there are so many different trees with so many different properties for different applications.

6. Do you think designs are economically significant?
David: Yes but not in a good way. Currently design contributes to gdp by feeding consumption. We are constantly being urged to buy the latest design and being made to feel inferior if we don't have it. Designers are being used to restyle stuff, not because we need new stuff, but because manufacturers and the economy need us to buy it. The economists and politicians may be happy, but it is really a bad thing because this is wasting irreplaceable materials and energy, as well as causing pollution and global warming.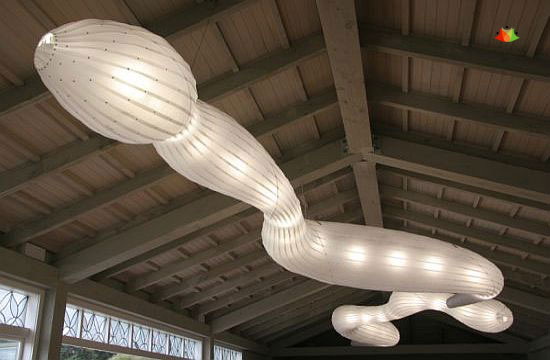 7. Can you comment on what you see in trend with respect to furniture making?
David: If there is any single recognizable trend it is that there is no single trend — there are lots of lovely diversity that leaves you more free to choose, but it also makes it harder and requires more design awareness and understanding. I do like the trend towards more natural materials particularly wood.
8. Many people like the idea of updating their interiors for the seasons. What techniques would you recommend for refurbishing home, according to the seasons?
David: This relates back to my answer to 6 above. To me this is just an excuse for more consumption. I think we should be much more responsible about how we buy and only look to buy quality goods for much longer term use. One can create wonderful seasonal effects in your house with real plants and flowers.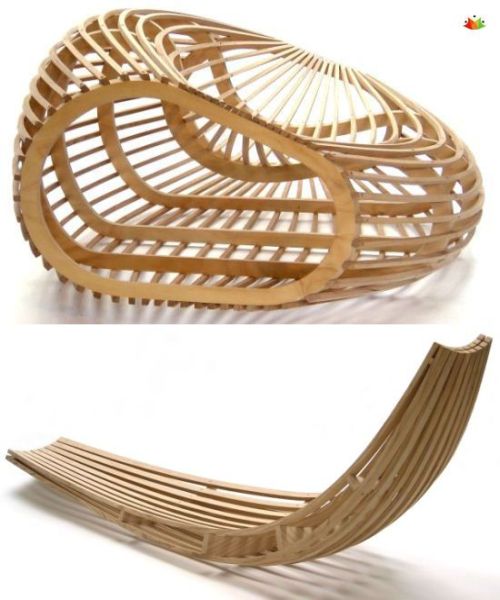 9. Do you have any particular theme in mind when working on your project(s)? And how does your work reflect your personality?
David: If I find a theme that is working in one design I will develop it further, but rarely does the theme come first. However right now we are working on a theme for my presentation in Zona Tortona at this year's Milan furniture fair. It takes a simple set of spirals which are used as the basis for a wide range of different objects, made out of different materials at different scales.
10. Where do you see yourself, let's say five years down the line?
David: Hopefully spending more time exploring new designs, more time in the mountains and wild places and less time running the business!
11. Finally, we'd like to have your views on Hometone.org?
David: It is a great place to keep up with all the exciting new things happening.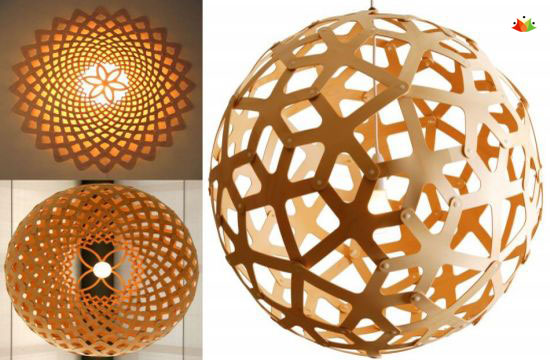 Quick bits:
Websites you must visit every day?
David: Local weather to see if I can go windsurfing. Verticalblue my world-record-holding son's free diving site.

If you could build/design your own dream project what would it be?
David: Simple, cheap but attractive temporary housing for refugees which they can have pride in.
Form follows function, what's your opinion?
David: Put it to bed! All tree leaves perform the same function but have a quite different form. Pattern, decoration and diversity are some of the joys of nature and design alike. Aesthetics apart, I believe that design's obsession with seductive form has led to the bad current situation of design being responsible for encouraging consumption. Design should come to our rescue from climate change and design better ways of doing things, not more stuff. So replace 'form follows function' with 'process before product'.
Describe your style, like a good friend of yours would describe it.
David: Simple and natural, creating expressive designs as an artist.
If given a chance, you'd like to re-incarnate as?
David: A wandering sea bird.
Thank you David for sparing out time in doing an interview with us, it is greatly appreciated. I'd also like to wish you success for all your future endeavors.