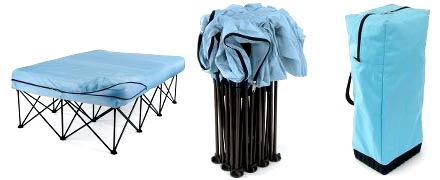 The next time you have guests at your place and you get short of beds…then do not worry for you can have this Hide-Away Guest Bed frame that will transform any other matters of yours into a cool and comfy bed for your guests.
And when you don't need it just fold it and hide it in any corner. In just two minutes it can be unfolded; with a durable nylon webbing that will provides an even surface to your mattress to rest on.
You can get the Hide-Away Bed Frame here for $99.95.