Not so long ago, there was a day when you had to call a security company and spend a whole lot of money to make your home secure. It was an expensive endeavor to rip out walls to add wires or putting cumbersome spy camera everywhere in order to make your home, a fortress. Thanks to smart technology and innovative wireless products, making a mess of your home to make it secure is a thing of the past. New smart home security systems continue to hit the market at a price that almost anyone can afford and with technology that allows even a newbie to install them with ease.
 Smart Home Security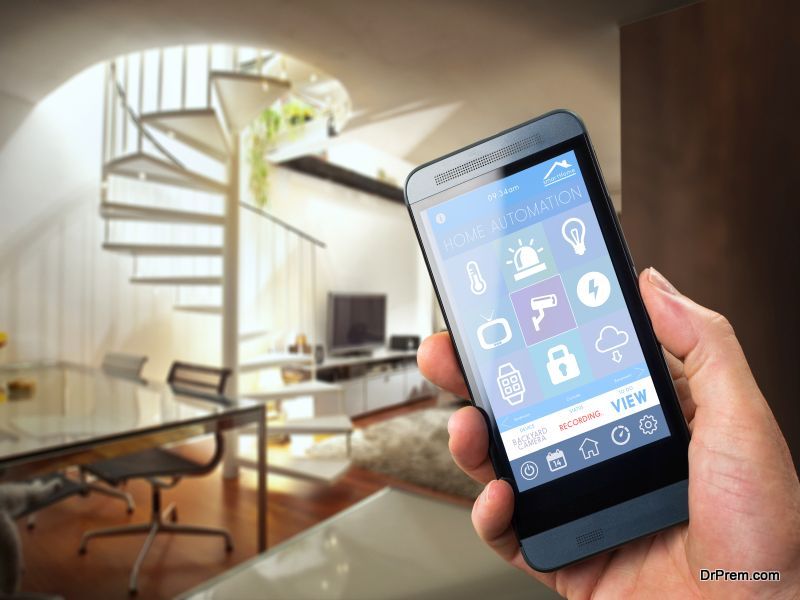 One of the fastest-growing sectors in high-tech home security systems is smart home technology. Forecasters believe that by the year 2020, as many as 50% of all homes will use some smart home technology. The biggest reason for people to invest in home security is to keep their families safe.
The main problem with current smart home security is that it is vulnerable to being hacked, which is creating an entire niche for cyber security professionals. To keep your smart home technology safe, it is best to have a secure smart home router to stop criminals from overriding the system and gaining entrance. A router will shore up any vulnerability in the system and intercept any attempts to gain access by anyone who tries to hack the device.
Smartphone security controls
One of the most convenient ways to safeguard your home is through the use of your smartphone or mobile device. The smartphone allows you to see who is in your home, give people access to entry, and to record those who visit your home — all remotely. Equipped with security cameras to monitor your home while you are in or away, they also come with smart locks so that you can open the door without needing keys. Smartphone security technology can be completely wireless and can access things like your security cameras, which allows you to stream live feed to your televisions or computer screens.
Voice-controlled systems
Smart homes can also be protected through voice-control systems, which makes entry and locking hands-free. The voice assistant market continues to grow as consumers want more sophisticated controls that don't require anything but a voice command. The ability to integrate with other systems around the home will become easier over the next several years as voice control systems continue to advance. With your home wired — wirelessly — you can voice command your temperature control or program your door to allow people in at various times and days. The possibilities are endless.
2 and 4k resolution camera
With the new 4k resolution security cameras there is no problem getting a clear picture. The higher resolution allows you a crystal clear view from your television, computer screen, or smartphone. The megapixels also help the cameras record events better and make footage usable should you ever need something for replay. A much better way to see, it adds security to your home security system that you didn't get with earlier models and older technology built-in to whole-house security systems.
Night vision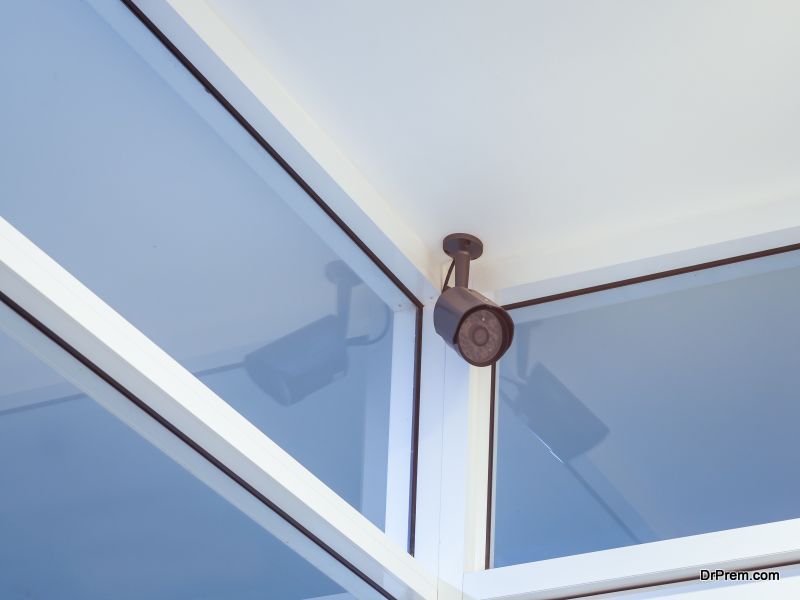 Nighttime is when things are least visible. Innovative cameras for home security now come equipped with excellent night vision. No more fuzzy, distorted displays after dark. The high-end security cameras see as well at night as they do during the day and can adjust for different lighting needs. It is much easier to see the images of faces and other details with night vision cameras, allowing homeowners greater security than ever before.
Smart motion sensors
Smart motions sensors allow you to fully arm your house to detect anyone who is trespassing. The new technology is highly sensitive and can trigger IR beams that will trip a wire if someone comes to your door or crosses over other parameters set around your home. The sensors work with integrated cameras and can move around to multiple zones to get a clear picture of what is going on even when you aren't at home. You can also receive push updates or alarms if the motion sensors are triggered, so you have additional security knowing that no one is on your property that isn't supposed to be.
New advances in home security have taken simple homes and made them more like fortresses. The best part about the new technology is that it isn't an expensive endeavor, and typically, it doesn't take professional installation. Many innovative products are available to safeguard not just your belongings, but your family, while home or away.
Article Submitted By Community Writer