A security system can help keep criminals away from your house, family, and belongings. Is it, nevertheless, worthwhile to spend the money? Let's go into the specifics of home security expenses to determine when a price becomes a fair bargain.
The standard price of a home security system varies from $300 to $840 in upfront charges for alarm equipment, installation, and activation. The typical monthly cost for home security system monitoring services ranges from $25 to $50, depending on the package.
The majority of home security contracts run between 12 and 36 months. You can always get free estimates from local home security firms and choose the right security system for your home.
Smith Thompson is one of the best security companies in the nation, and their home security systems start from a moderate price range. Check https://smiththompson.com/grand-prairie-home-security/ for more details.
What Is A Home Security System?
A home security system is a collection of technological and physical components that work together to keep a house safe. A typical home security system will include the following items:
1: Smart Security Cameras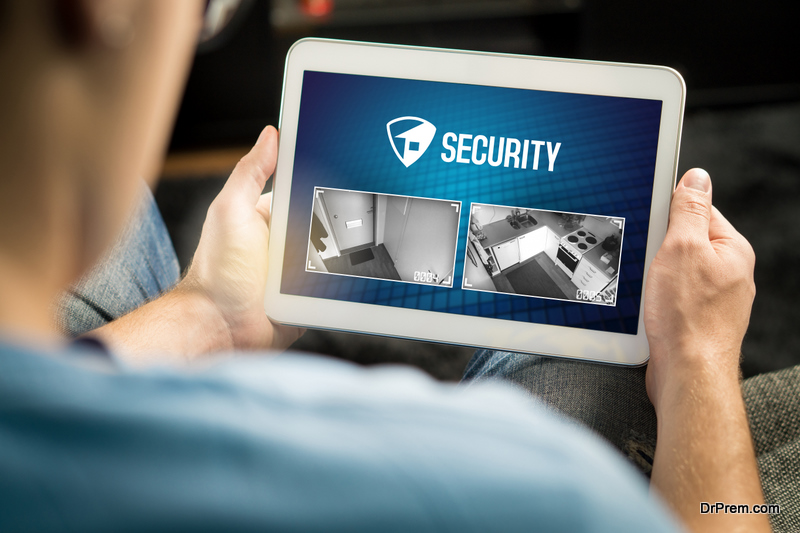 Smart security cameras connect to Wi-Fi, allowing us to remotely Livestream images of our system and receive alerts when our cameras detect movement.
Many cameras have night vision, cloud or local storage, and two-way audio, allowing us to communicate with whoever is on camera.
Some cameras also integrate with smart platforms such as Amazon Alexa or Google Assistant.
2: Motion Sensor
Motion sensors should be installed in the hallway on the ground level or in the significant doorway of a property to detect motion and notify us when our system is activated.
Certain motion sensors are also pet-sensitive, which is why they don't go off every time your dog goes by.
3: Glass Break Sensor
To avoid setting off the entrance sensors, robbers may sometimes just break through the windows instead of entering through the doors.
A glass break sensor detects the sound of glass breaking and warns us through smartphone notification.
4: Panic Buttons
If something goes wrong, a panic button is a quick and straightforward means to notify emergency services, such as the police, hospital, or fire department.
Panic buttons aren't put someplace specific, but we always have one on hand in case of an emergency.
Everyone should have at least one on their bedside table.
5: Sirens
Sirens may be found in home security systems both alone and as part of other devices such as the base station.
Sires frequently sound at the same time as other alarms and are designed to notify our neighbours and frighten away intruders. 
How Much Does A Home Security System Cost?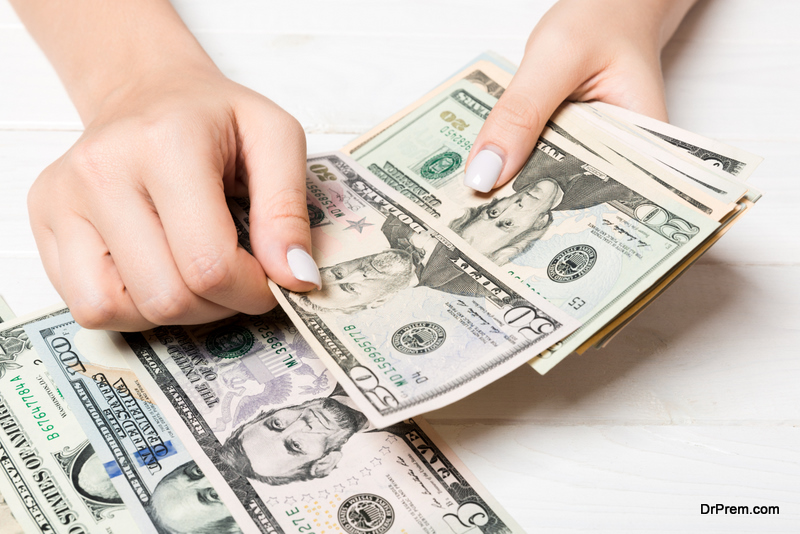 Professional monitoring is a valuable addition to your home security system since it alerts others when your alarm goes off. These specialists can dispatch emergency personnel to your house, which is especially important if you cannot dial 911 yourself.
The monitoring charge is the most expensive component of most security systems, costing an average of $31.65 per month.
Generally, a monitored system that costs less than average is a good deal because contracts are scarce, but you will spend more on equipment upfront.
Monitoring fees range from $5 to $65 per month, with a monthly average of $32.
Activation and installation fees range from $0 to $200, with most significant carriers charging nothing.
Basic equipment costs around $350, with individual items ranging from $5 to $400.
New batteries cost less than $10 per year; other suppliers charge for service calls or extended warranty coverage.
Taxes and permit costs vary depending on the locality. 
Benefits Of A Home Security System
It safeguards your family and gives you peace of mind.
A burglary strikes every 15 to 30 seconds; however, most of these robbers are deterred by security systems.
Burglary is reduced by 300% when security systems are installed.
It safeguards your valuables. In 2018, property losses totaled $3.4 billion, with the average loss per burglary crime being $2,799, for a total of $3.4 billion in property losses.
A security system reduces your homeowner's insurance premiums by 5% to 20%. An alarm system reduces your annual expenses by $60 to $240 or $5 to $20 each month. 
Home Security Monitoring Cost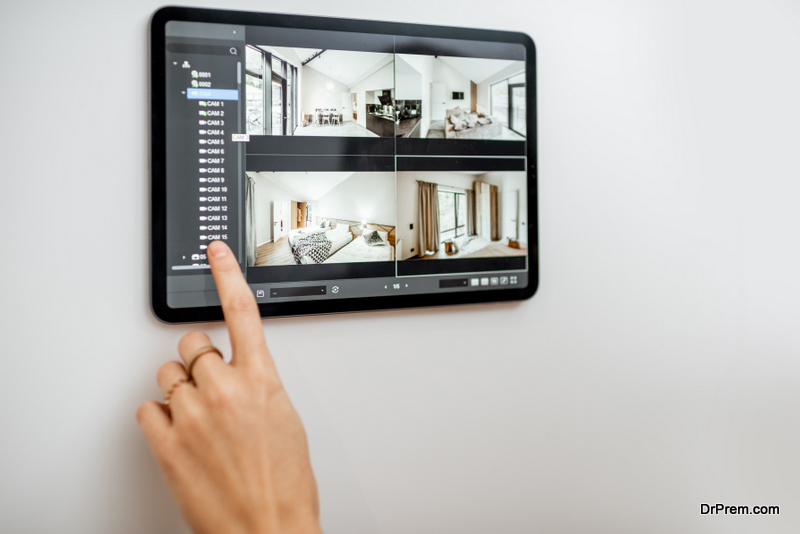 The cost of activating a home security system ranges from $0 to $299. However, most people spend between $25 and $100 on average, depending on the security provider, alarm type, and chosen plan.
An activation fee is a one-time charge that you must pay in advance to activate your home security system.
The initial cost of a simple home security system can be as low as $100 or can be as high as $1,500 for a complex control panel with keypads, extra cameras, sensors, siren, smart features, motion detectors, and etc.
Signing up for a monthly monitoring contract with equipment leasing earns you a discount.
The typical cost of installing a home security system ranges from $0 to $250, depending on features, equipment, taxes, and labor. Installation takes 30 minutes to 3 hours and is done by the vendor, alarm companies, or electricians.
Before signing a contract, always read the fine print for hidden installation expenses. 
Which Home Security System Should I Go For? Wired Vs. Wireless
Wired alarm systems are contract-based and cost between $800 and $1,600 to install. Wireless alarms range in price from $200 to $2,000 to install, with month-to-month paying.
Let's find out which one is better:
Categories
Wired Security Systems
Wireless Security Systems
Pros

Low-maintenance and low-cost components.

It is simple to reactivate an existing system or change monitoring services.

Many wired security systems come with a backup battery.

Signal interference and remote hacking are less likely to happen.

You don't need batteries to activate the sensors.

It requires a DIY route to install a wireless security system.

Ideal for new or tiny residences, rentals, or historic structures that lack current wiring.

Multiple users can access it through their phones.

During a power outage, it works.

Access to the control panel is possible through a smartphone or a website.

Cons

It is more costly to install as it requires drilling the walls for the wires to pass through.

During a power loss, it is possible that the system will not function.

A multi-year contract is frequently required to lease the equipment and for monitoring.

It is difficult to add or remove.

App or internet remote control are not complementary.

It may include multiple interruptions from microwaves to baby monitors.

It is powered by a battery, which must be replaced regularly.

Increased maintenance and a higher risk of false alarms.

It is easy for criminals to hack into these.

Sensors that need to be replaced or added to the existing system might be costly.
The Final Verdict
Hence, you can see that cost may not be the only factor in deciding which home security system you should choose.
We have outlined the price of both wired and wireless security systems here so that you can choose the one that benefits you the best.
However, if you want to know more about it, ask us in the comment box below.
Article Submitted By Community Writer