High ceilings evoke the image of a house passed down
generations and what they call "old money". Even if your home wasn't built a
century ago, having one or two rooms in it with high ceilings can infuse it
with a unique character. However, dressing a room with a high ceiling can be
tricky as that extra space can throw any regular design ideas into whack very
easily. But the following ways can come in pretty handy.
1. Use a large
traditional chandelier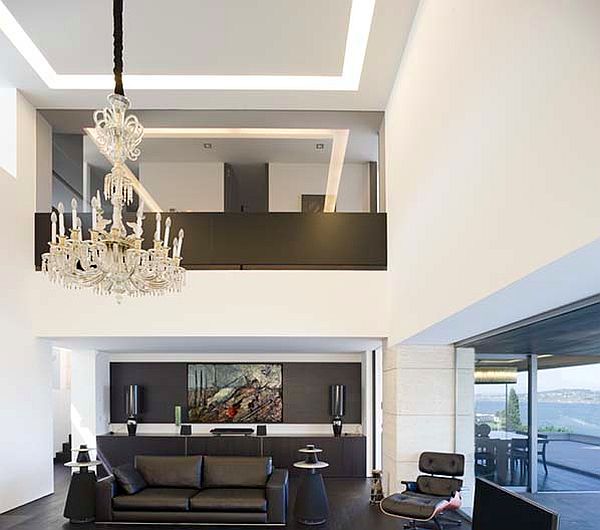 A large traditional chandelier is the simplest way to
decorate a room with a high ceiling. It adds character to the room without
overpowering the décor.
2. Install pendant
lights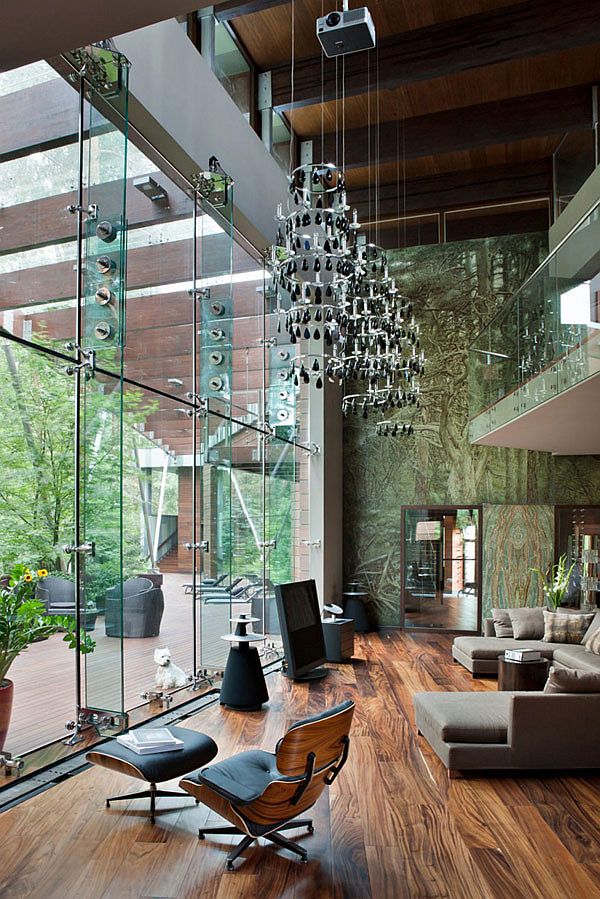 Ambient lighting isn't the ideal solution for rooms with high
ceilings as it leads to a loss of light and makes the space look bare. Installing
pendant lights could provide the room with more effective lighting.
3. Let in daylight
through large windows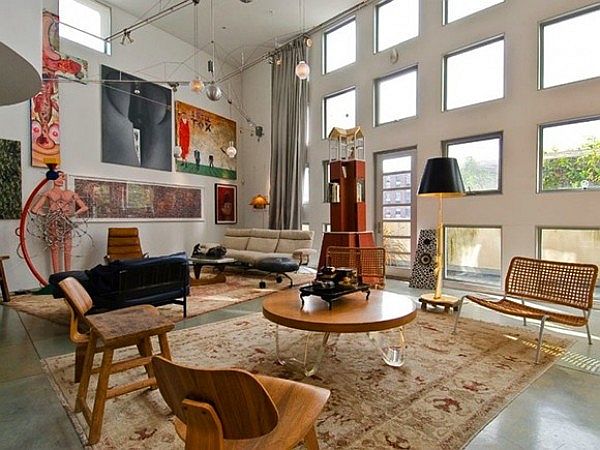 Large windows allow a lot more of the outside view and
daylight into a room with a tall ceiling.
4. Use wall sculptures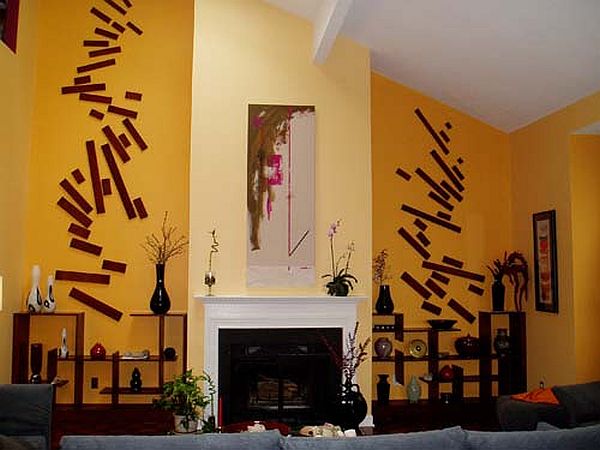 If you aren't up for a huge renovation project, you can
always dress your room with a high ceiling up by adding vertical wall
sculptures on walls.
5. Hang up artwork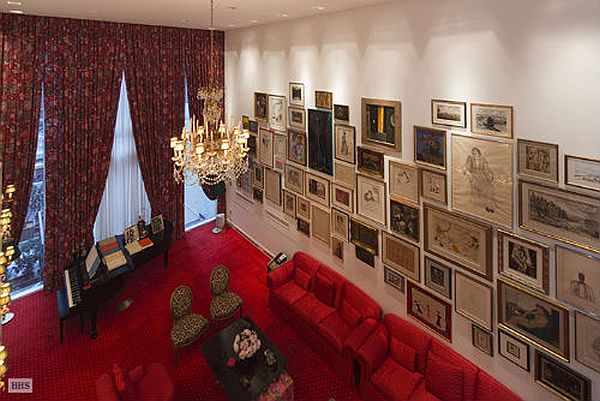 People who like art and have a sizable collection can always
use their tall ceilinged rooms to display their prized possessions.
6. Highlight
sculptural beams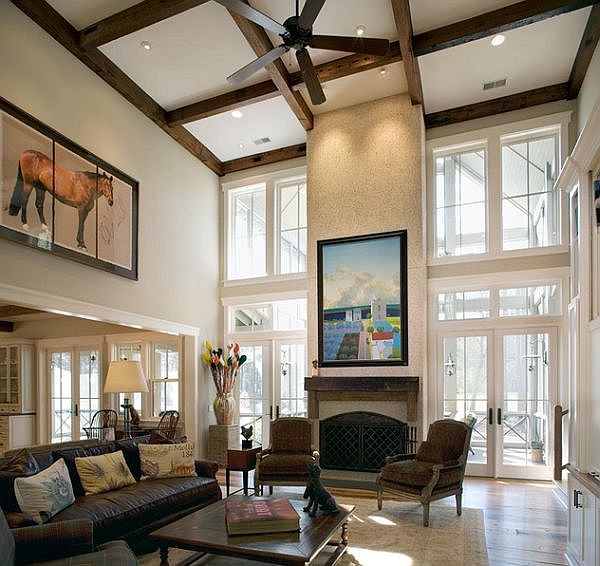 For a rustic look, tall ceilings can be dressed up by emphasizing
ceiling beams. When painted in a wooden finish, these beams add a traditional touch
to the room.
7. Use tall drapes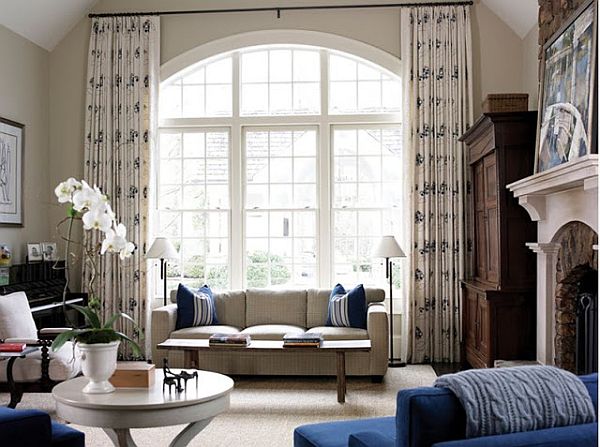 Rooms that get too much light and have a tall ceiling would benefit
much from the installation of tall drapes.