Hot tub maintenance is important. If you don't take care of your hot tub, it will become a breeding ground for bacteria and harmful organisms. Here are a few ways to maintain a hot tub effectively:
Use Tennis Balls in the Water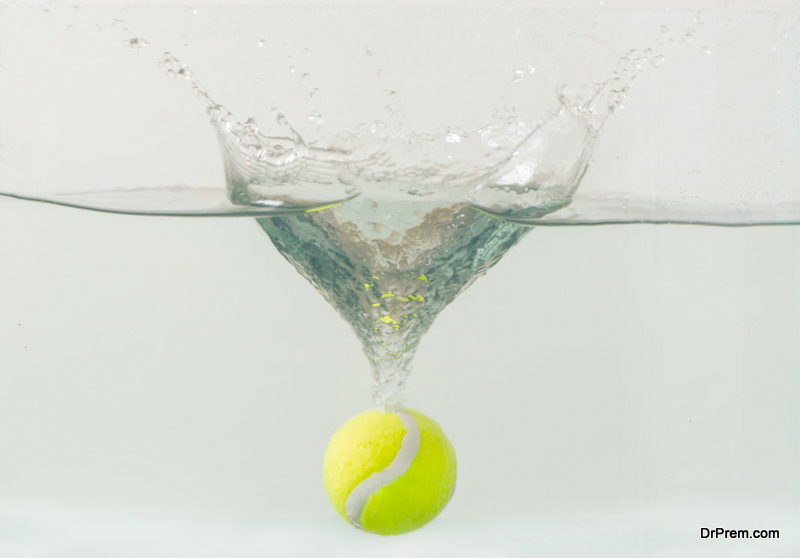 When you use your hot tub regularly, hair, skin cells, and other contaminants build up, causing surface scum and debris. Put a tennis ball in the water to attract hair, body oil, makeup, and anything else that ends up in the water. You can retrieve the tennis ball, clean it, and throw it back in. This should prevent any surface scum from building up in your hot tub between use.
Test the Water Weekly
It is very important to check the water in your hot tub at least once a week. If the chemical balance is wrong in either direction, it can cause all kinds of problems. Too little chemical in the water and bacteria levels will rise, which could cause health problems such as skin infections, ear problems, and worse. If chemical levels are too high, your spa equipment might corrode.
Use test strips to test the chemical level in your hot tub. Add extra chemicals as needed, one at a time to allow them to disperse in the water. Leave your hot tub cover off for around 15 minutes, so you don't get a build-up of chemical vapor.
Always be very careful when adding chemicals to a hot tub. Measure the quantities carefully and follow the manufacturer's instructions.
Cleaning a Hot Tub Cover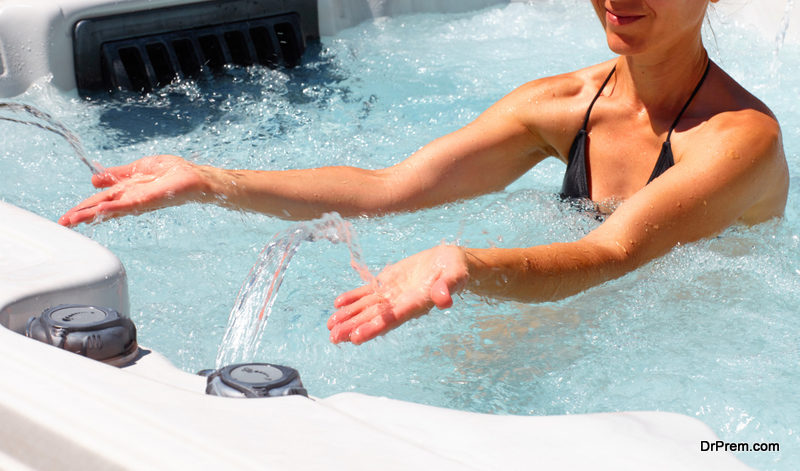 Hot tub covers can soon begin to smell less than fresh. Because they are continually subjected to a high humidity environment, hot tub covers can start to smell of mildew and damp. The easiest way to fix this problem is to prepare a mild bleach and water solution. Use this to scrub and wipe your hot tub cover. It will smell fresh and clean in no time!
For best results and a permanently fresh hot tub cover, clean it once or twice a week. If it's past its best, here is a useful article on what to consider when replacing your hot tub cover.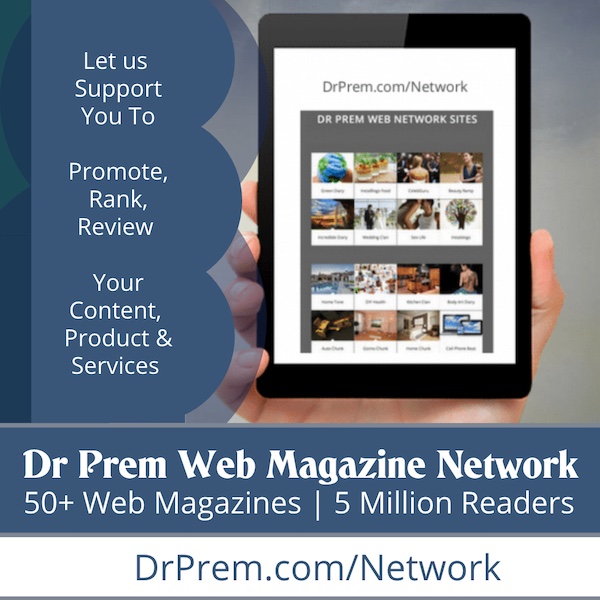 Time How Long It Takes to Fill Your Hot Tub
The first time you fill your hot tub, set a timer. Record how long it takes to fill from empty. The next time you fill the hot tub, you can walk away and not worry about overfilling it.
Use White Vinegar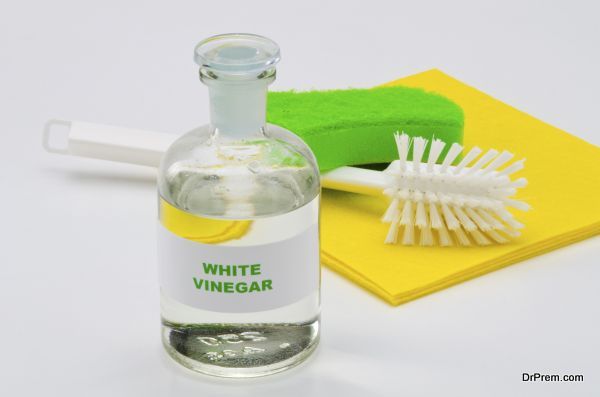 White vinegar is a cheap and environmentally friendly cleaning product for hot tubs. Instead of buying specialist hot tub cleaning sprays and solutions, which often contain nasty chemicals, pick up a spray bottle of white vinegar instead. White vinegar can be used to clean grime along the waterline and around the jets. Not only does white vinegar tackle scum and dirt very effectively, but it also removes limescale and watermarks.
Thoroughly Clean a Hot Tub Regularly
You wouldn't use your bath daily and not clean it regularly, so don't forget about your hot tub. Filters need cleaning with running water once a week and de-greasing monthly. Hot tubs need draining and cleaning thoroughly every 3-4 months, and more often if you use it daily. Change the water, clean the filters, and give the whole tub a good scrub.
Got any more great tips? Tell us more!
Article Submitted By Community Writer