Congratulations on finding your new home. But do you know your adult-friendly home has a lot of potential hazards for a child? Therefore, before you hire cheap moving companies to relocate to your new home, it is important to pay attention to all the risks of a new home and fix them. It is crucial to make the new house completely childproof. However, you will still need to supervise the kids 24 hours to keep them safe even if you think that your home is completely childproof. But it is important to make some minor updates at your home if required and also keep a lot of things out of reach to them. If you looking for the tips to do it then check out these: 
1.   Cut corners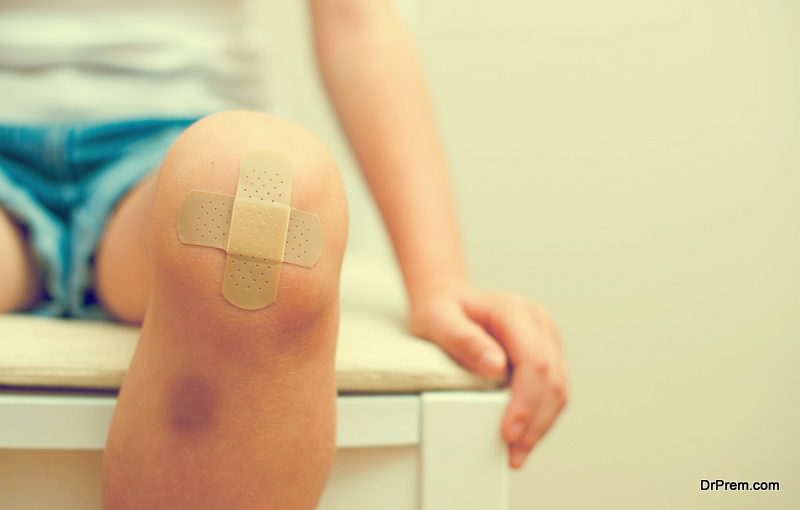 It is common to have sharp corners at the counter or dresser or some other furniture pieces and you might have got minor injuries from these corners like bruises and all but if these fall at the level of the head of your children, then it is important to cut out these. If you are considering upgrading some of the furniture items in your home then you should consider taking round edges this will minimize the risk.
2.   Pay attention to the big things at first
You should tackle the big things like it is time to replace the broken window and fix the leakage of the water heater. Also, be sure that smoke and carbon monoxide detectors are working properly. If you have bought a home that has been built before 1978 then make sure the home paint does not have any lead paint on the interior walls. Toddlers usually have a habit of peeling or chipping the paint surfaces which could make them get exposed to lead.
3.   Secure the stairs tack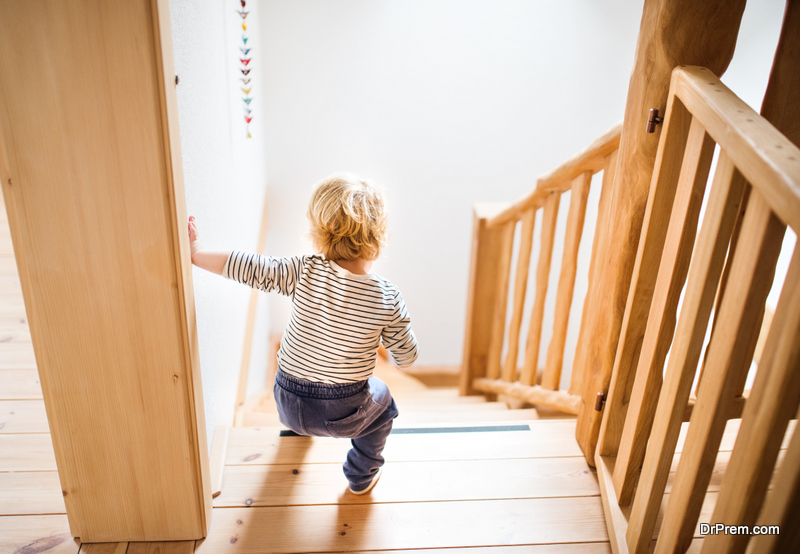 If your kid is a toddler then he can't sit in one place, he will start exploring the entire house when you might be busy cleaning, unpacking, or doing other household chores. This could make him get trapped in any serious problem that can cause an injury too. Check if there is a door present at the stairs or not, installing balustrades across the stairs entry and balconies will make the space safe and secure.
4.   Keep the photo frames up and away
If photo frames are in reach of the child, then the child may knock over them or can drop them and the glass of the frame can cause an injury to him. Therefore, it is recommended you hang them out of the reach of the kids so that they can't knock or touch these.
5.   Choking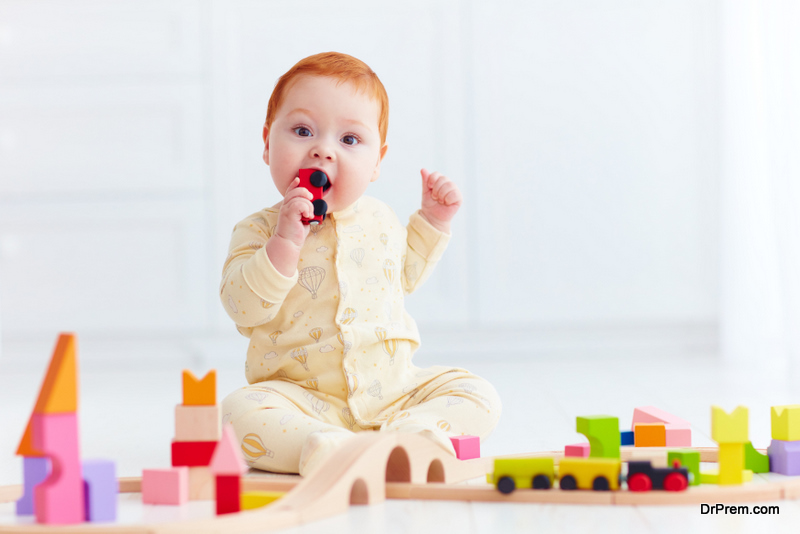 Kids have a natural habit that just putting any random things into their mouths even the small objects present on the floor if they are playing there. Things like marbles, coins, crayons, balloons and you know there is an innumerable number of small objects present into homes that they can chock so be sure you keep all these objects at a certain place where they can't access these.
6.   Upgrades to make in your kitchen
The kitchen contains a lot of safety hazards, when having a kid at home, you need to take a lot of precautions along with making these necessary upgrades like
You should keep the knives and other sharp kitchen tools out of reach to them. Every kitchen has a lot of toxic materials present such as cleaning supplies, medicines, vitamins, and so on and you need to store these carefully.
7.   Be cautious around electricity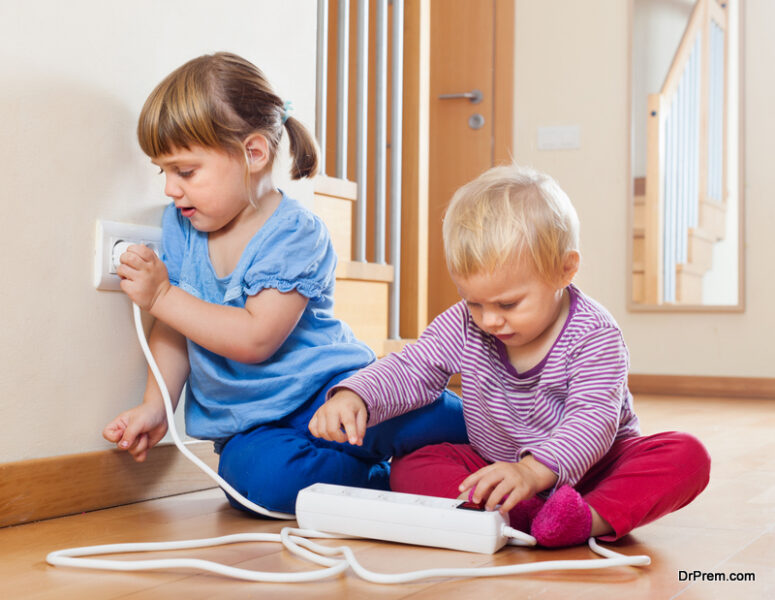 Do you know electricity is the biggest hazard? As per statistics, an annual average of 11 electrocution deaths of children lies between the age of 1 to 19 every year. If there are open sockets or electrical wires that can be within reach to them then replace these immediately. Having tight-fitting electricity outlet covers that can't be pulled by children is just the right option. 
Conclusion
Whether you are buying a new house or moving to an old one, it is important to check for safety measures. You must use all the above-mentioned information to make your home child safe. However, if you are thinking that you have made all the updates and upgrades and there is no need to be with your kid while playing, think twice. Don't get overconfident and be there with your kid all the time. Pay attention to him all the time and if you find anything wrong then immediately try to fix the issue unless it causes a big problem.
Article Submitted By Community Writer