Parents know there are few things as stressful as trying to go out with your kids. Did you remember the baby wipes? Have you got enough nappies? Do you have enough food in case they get hungry? Where's the youngest child?!  Are they gonna pull a tantrum in public? How quickly will they get cranky?  Do I still even wanna go out after checking this?! To top it up, as a parent you have to learn how to stay sane while dealing with the chaos.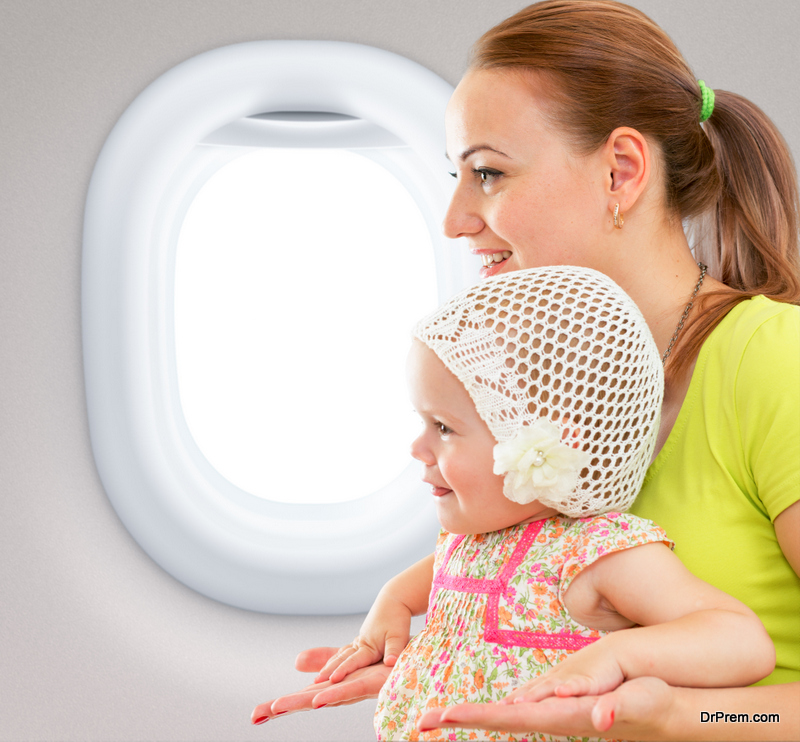 So, as you might imagine, trying to move you and your brood to a whole new country can prove more than a little challenging.
There's so much to sort out and plenty that could go wrong.
What if our expensive pram gets lost en route? What if the baby cries all the way through our long-haul flight? What if you get stuck in customs with the kids?
The questions, doubts and worries when you're planning to move abroad with kids can seem overwhelming which is why I've put together this guide to staying sane when undertaking an inter (or intra) continental move. These tips will help in a no fuss travelling with kids.
Make sure your kid is enthusiastic about the move
If your child is still quite young, the chances are they won't even notice the difference. However, if your child is a little older—maybe they started school already—the chances are they're going to figure out what's going on. If they're already a teen, they definitely know what's going on and they may well not be very pleased about it!
No matter the age of the child, even if they are only just old enough to know what's going on, the first step is being honest and transparent with them by telling them your plans to move abroad.
Another crucial factor if you want to keep your sanity while moving abroad with kids is to make sure they're enthusiastic about it and this goes for those with toddlers and those with teens!
Talk to them about the country that's about to become their new home. Give them insight into the new culture, history, cuisine, religion. If you have an educated discussion with them no matter the age it will eliminate the chance of it seeming daunting and more like an adventure.
Now many parents try to reassure their kids that everything's going to be OK but the best way of doing that is leading by example. If they see you super stressed, disorganised and freaking out about the big move they inevitably will too.
What sometimes is the hardest about a big move is your kids feel like they have no say in it.
That's why it's important to let them choose what they want to take with them (within reason!).
After all, a happy, excited kid (or at least, a borderline un-grumpy 15-yer-old) is way easier to deal with on a long flight than a grouchy sulk who doesn't even want to be there!
Get your planning done early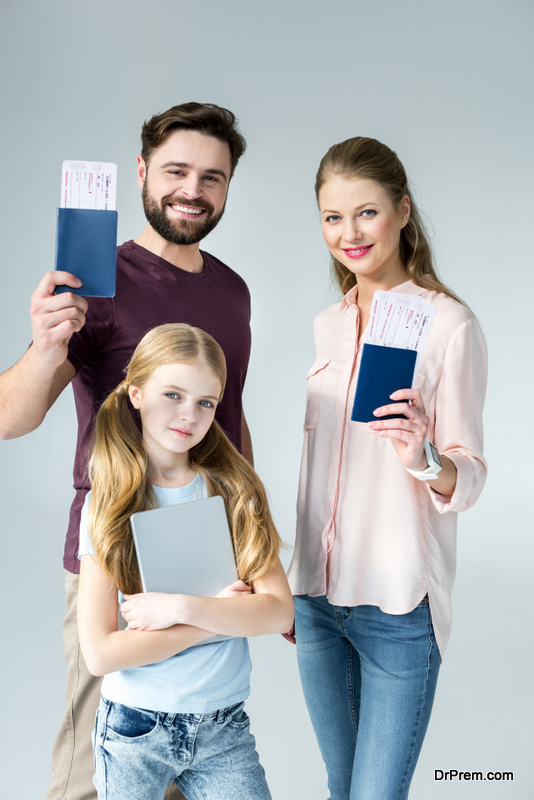 Moving abroad with children can be pretty stressful. Moving abroad with children with barely any research and preparation I guaranteed will be stressful!
Some people aren't great planners, but there's much to be said for making a schedule and sticking to it if you want to stay calm during your move.
Make sure you know where you'll be living and that you've got the kids registered for childcare, nursery or school in your country of choice.
At least have an idea of how your life will look in those first few weeks.
Do you need to buy furniture? Make a shopping list and figure out where your nearest furniture store is!
Whatever it takes to make you feel like everything's ready for your arrival (and whatever will keep your kids to a routine), do it.
Let someone else do the heavy lifting…literally
It's all well and good having a schedule, but if you don't have any of your stuff you might find it hard to function at first! So, you need to make arrangements to get all your worldly possessions shipped over to your new country. And that's no mean feat, given that many international removal companies are anything but transparent when it comes to their fees and insurance coverage!
However, if you head to international removals comparison site Buzzmove, you can browse through a number of reputable, trusted companies and make the decision of which to go with based on your own needs and budget. Plus, who likes packing up their own stuff anyway?!
P.S. If you get them to pack your belongings then it's covered under their insurance. They're also super knowledgeable about what can and can't go through customs, so you won't end up being seized by customs or destroyed!
Don't ship everything though!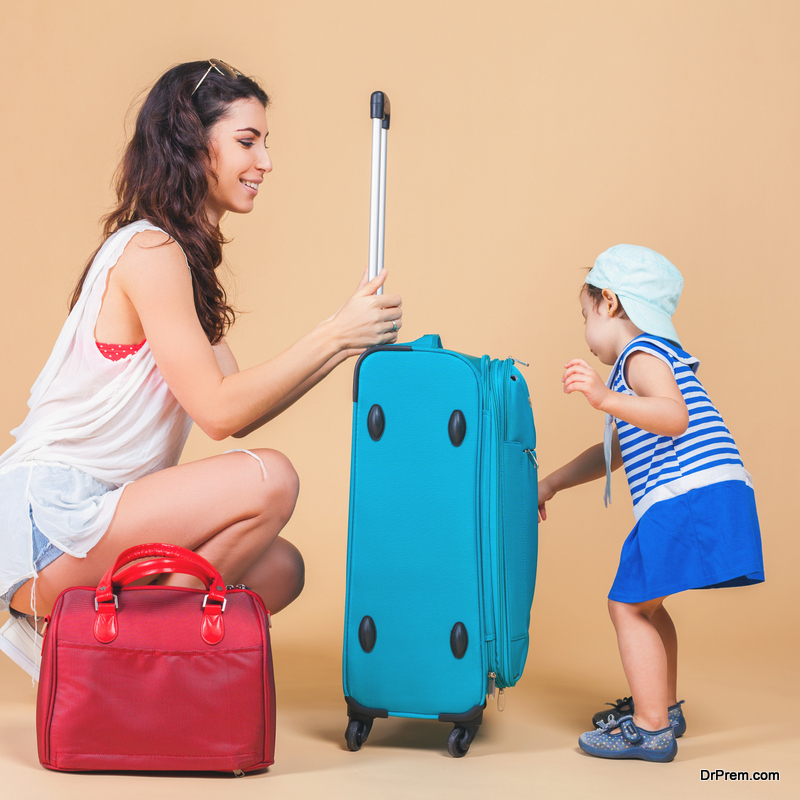 Has your child ever not been able to sleep in a family or friends house because they don't have their teddy or special blanket? Or had a meltdown in a supermarket because they can't find their dummy?
Yeah, not so great, right?
Now, you most certainly do not want a repeat of those incidents, especially while you're trying to navigate moving abroad with kids either.
So, while you should definitely ship the bulk of your items, make sure you set aside not just the literal essentials (passports, purses and keys spring to mind) but also a few home comforts that will soothe your kid during the journey. This could be anything from a comfort blanket to a favourite colouring book, so long as it keeps your kid calm.
Give yourself some me time
This may not seem immediately viable, but a key part of the staying sane process when moving abroad with kids involves, well, ditching the kids for a bit!
If you're travelling with a partner, allow them to take over the full roster of childcare duties for one of the first days you're in your new country, with the promise that you'll return the favour down the line. If you're going it alone, try and rope in your parents or neighbours to help you out.
And don't use the time to make arrangements and clean the skirting boards, pre-departure! Just relax. It might not seem like there's truly the time to chill out, and you might not even have the inclination to do so either, but you'll notice a world of difference after you've taken some time for yourself, no matter how briefly.
Don't forget that a frazzled parent is a frazzled child! This is why, you should give yourself some ME time.
Prepare for the culture shock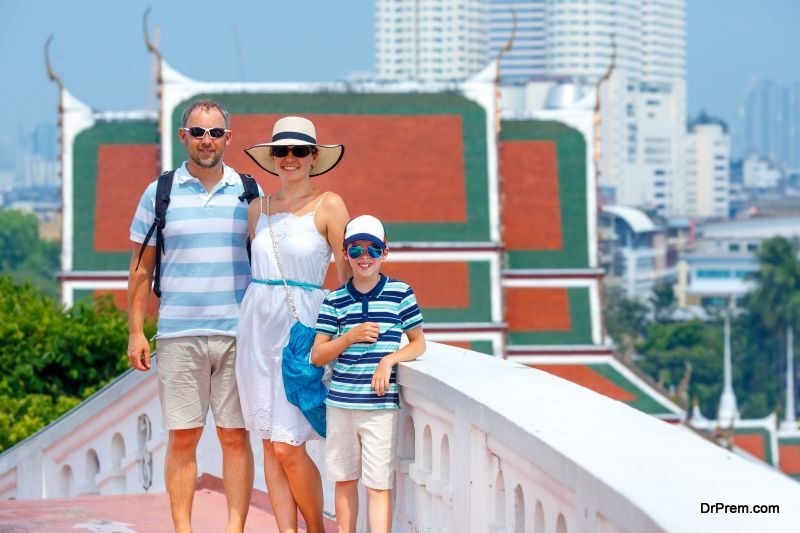 Even if you're planning a move to somewhere pretty similar to your home country—say you're going from the UK to Canada—culture shock can still hit you like a wave. However, if you're prepared for the likelihood of feeling out of sorts at first, you can overcome it more quickly.
So, read up on some of the surprising things about the country you're headed to, or get in touch with expat communities. And if you're moving somewhere with a different language to your own, maybe enrol in some intensive courses pre-departure so you can manage the basics upon arrival.
The key takeaway from this guide? Keeping your sanity when moving abroad with kids is all about being prepared!
Article Submitted By Community Writer