Are you looking for an HVAC contractor to conduct repairs on your air conditioner? Or, maybe you need to replace your air conditioning system. Either way, you want to hire the most reliable professionals for the job. One way to do this is to thoroughly vet an HVAC professional before making your final decision. Discover a few ways to vet an HVAC contractor.
1. Check with the Better Business Bureau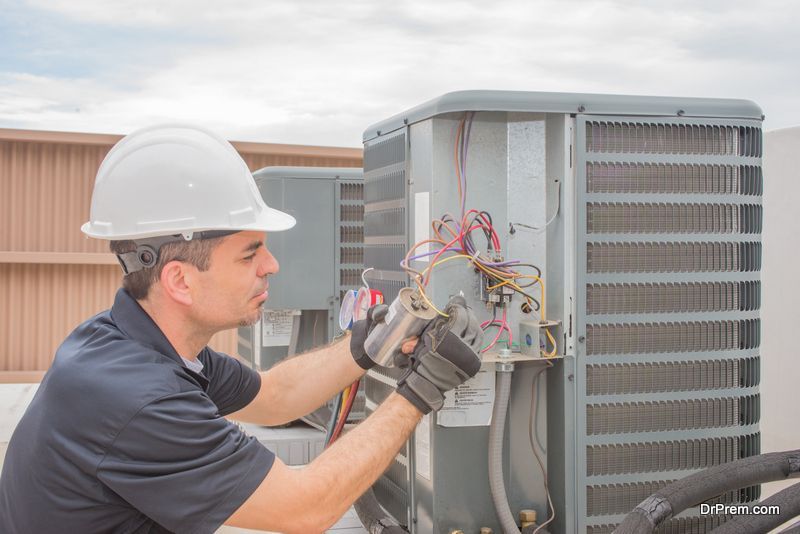 The Better Business Bureau or BBB has information on a variety of businesses throughout the country. Check to see if there is any background information on an HVAC contractor you're considering. The BBB gives a letter grade to businesses based on their customer service and posts any complaints made by customers regarding the company. In addition, you can find out how long the company has been in business and how long it has been accredited. All of the information is free to the public.
2. Make a List of Questions to Ask the HVAC Company
As Frank H. Monroe said, Another way to vet HVAC contractors is to create a list of questions to ask them. You could call the company's offices or visit them in-person. Either way, a reputable HVAC contractor will be eager to answer all of your questions to your satisfaction. Some examples of questions include:
Does your HVAC company offer emergency service 24 hours a day?
What are the qualifications of your HVAC technicians?
How long have you been in business?
Do you use energy-efficient air conditioners, furnaces and other equipment?
Are you insured to perform HVAC work?
Do you use brand name equipment and supplies in the course of your work?
3. Ask the Contractor for Customer References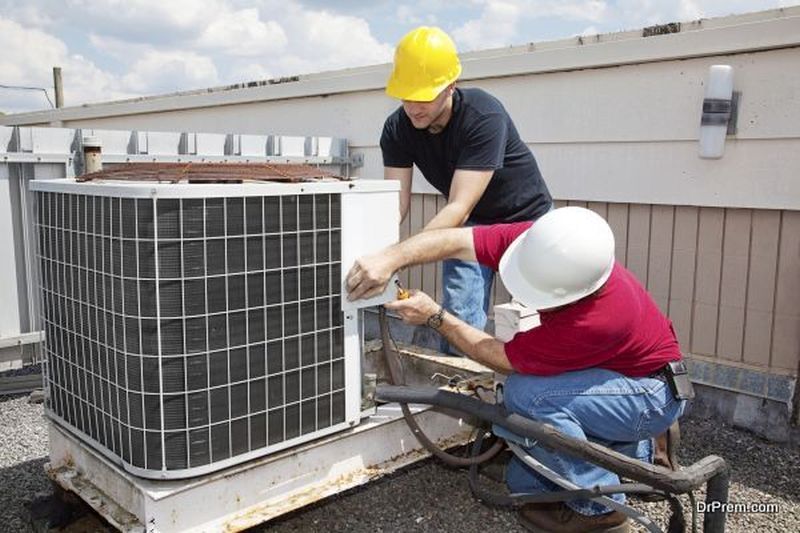 An important part of your vetting process should be to request references from customers of the HVAC contractor. Of course, follow through with the process by contacting the customers to get their thoughts on the work of the HVAC contractor. It is best to contact three or four customers, so you get an accurate picture of the quality of the contractor's service. Maybe one of the customers had an air conditioner installed by the contractor. That person can let you know how long the work took and whether their questions were answered in a satisfactory way by the contractor. Also, the customer can tell you how the air conditioning system is working! Getting information from previous customers can be invaluable when looking for the right HVAC contractor for your home.
4. Ask Your Neighbors
Maybe you've seen the work van of a local HVAC contractor in your neighborhood. After the work is done, pay a visit to your neighbor's home to see if the person would be willing to give you some information about the HVAC contractor. The chances are that your neighbor will be happy to share their experience with the HVAC company. Be sure to find out what type of work the HVAC contractor did and how long it took to finish. Is your neighbor pleased with the work? Did the technicians clean up the mess before leaving? Getting a personal recommendation of an HVAC company can prove very valuable to you.
5. Look for the Proper Qualifications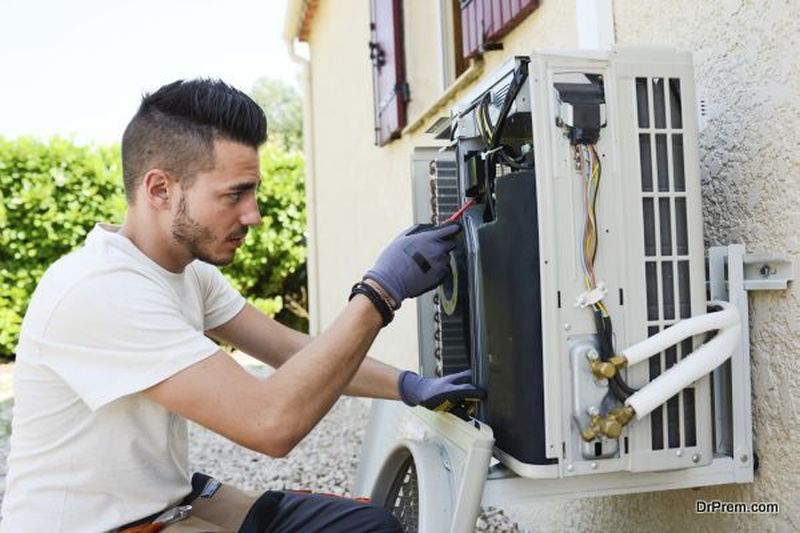 There are some qualifications that all HVAC contractors should have. One of those is NATE or North American Technician Excellence. This is a certification that HVAC technicians should have. In order to be certified, the technician takes tests to confirm their knowledge of this type of work. An HVAC company should ensure that its technicians conform to state and local licensing requirements.
6. Be Aware of Special Deals
Sometimes HVAC contractors offer special deals to ramp up their business at certain times of the year. For instance, there may be a special deal on furnace replacement in November or December. Be sure to check the details. Do they use brand name furnaces? Are there any exceptions that would disqualify your household from this special deal? It's best to check the fine print before going with an HVAC contractor offering a deal.
7. Conduct Some Research with the ACCA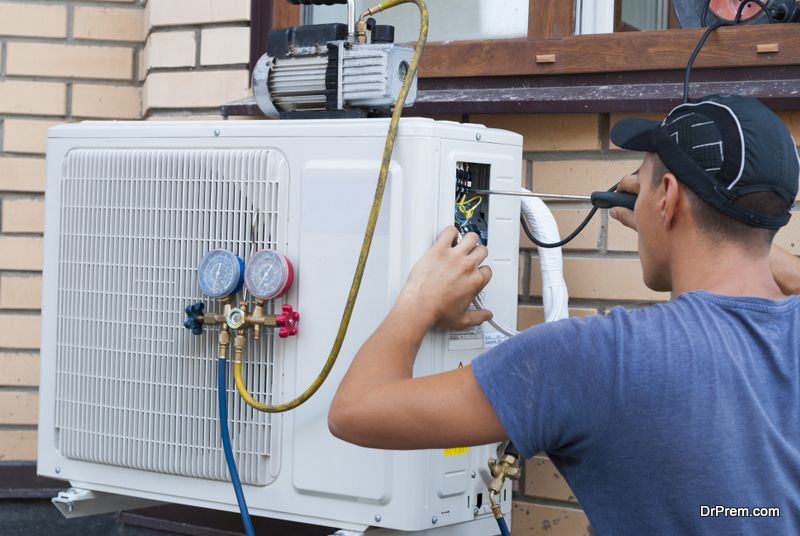 It's helpful to do some research with the ACCA, the Air Conditioning Contractors of America. This organization can help you learn a bit about the reputation of specific HVAC contractors. This is a non-profit agency that helps people connect with reputable HVAC companies.
8. Read Reviews About the Contractor
Many HVAC companies invite customer reviews. Sometimes contractors allow customers to post reviews on the company's website. You also find reviews of local contractors by doing a general search online. Be sure to read at least a dozen reviews to get a general, balanced impression of the company. If several customers bring up the same issue about an HVAC company, consider that a red flag regarding the reputation of the business.
9. Getting an Estimate on the Work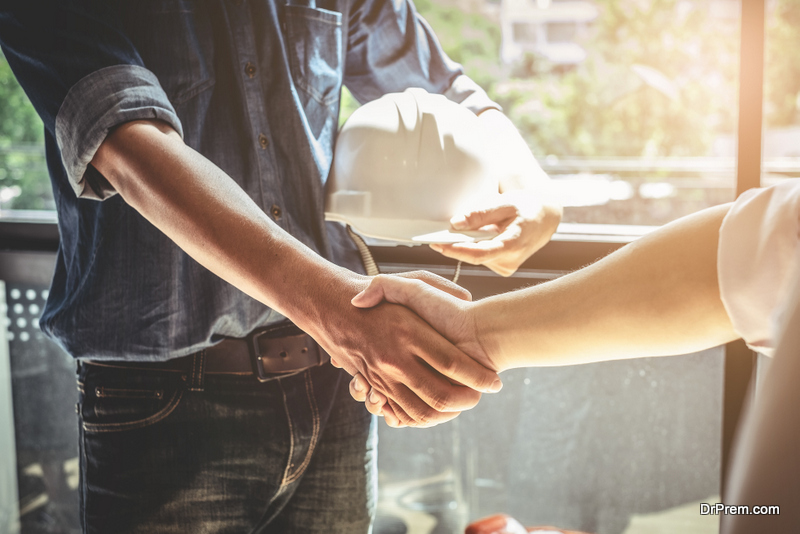 If you have specific work that needs to be done on your air conditioner or furnace, you can contact an HVAC company to get a diagnosis of the problem and an estimate on the cost for repair or replacement. Take note of whether the technician shows up on time. Is the technician courteous and respectful? Does the technician take time to closely examine your air conditioner or furnace? The answers to these questions can give you an overall impression of the type of service you will receive if you decide to choose the company to do the work. The estimate should be put in writing with no question about the cost, time frame and type of work that needs to be done.
Lastly, these tips can help you to feel more confident about your choice of HVAC contractor. Sometimes narrowing your choices down to two or three can be useful in finding a company you want to deal with. Meeting the technicians in-person can also help you to make a decision as to whether you feel at ease with a particular company.
Article Submitted By Community Writer