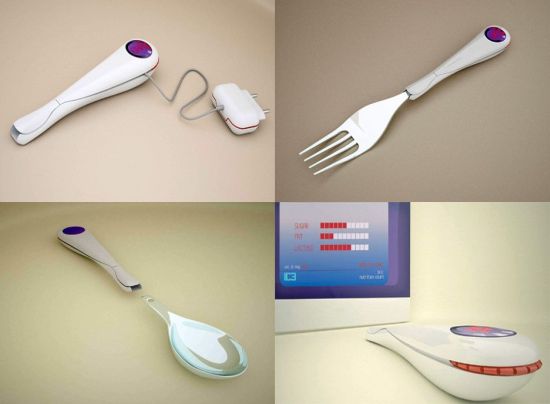 This is undoubtedly the age of hi-tech gadgets. However, ever thought that someone could design a hi-tech cutlery set? Sounds far fetched? Not really! Alex Schulz is the designer who has come up with a computerized cutlery set, to keep a record of your intakes.
What's Different? IC3 concept is a cutlery set which includes a computerized fork, spoon and knife to add to your hi-tech kitchen.
Proper diet is necessary for each one of us and we should always be aware of our intake. IC3 is apt for measurement of the composition of our intakes. You can measure the fat, protein and carbohydrate content of the food you are eating with the computerized fork, the spoon helps you measure the weight and the knife lets you take temperature readings.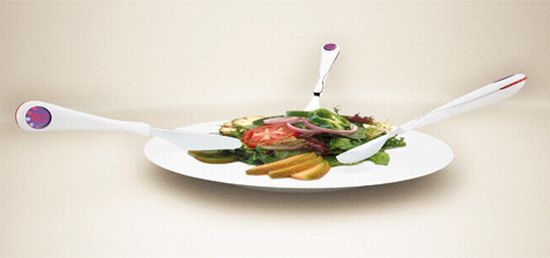 Price and Availability: No words yet on the cost of this hi-tech cutlery set. For now its on display at the Designparcours Munich 2008 exhibition.
Via: Yanko Design