Your basement can be an excellent way to niche out some extra space to hang out in your house. The problem with a basement is that it isn't always an ideal area to remodel. Basements are often subjected to harsher conditions than you find in the main and upper floors. Due to moisture and temperature conditions, choosing the right remodeling materials is imperative in order to have the maintenance-free space that you desire.
It's essential to choose sturdier materials for your basement. Try these basement flooring ideas to make the best use of your downstairs space.
Vinyl plank flooring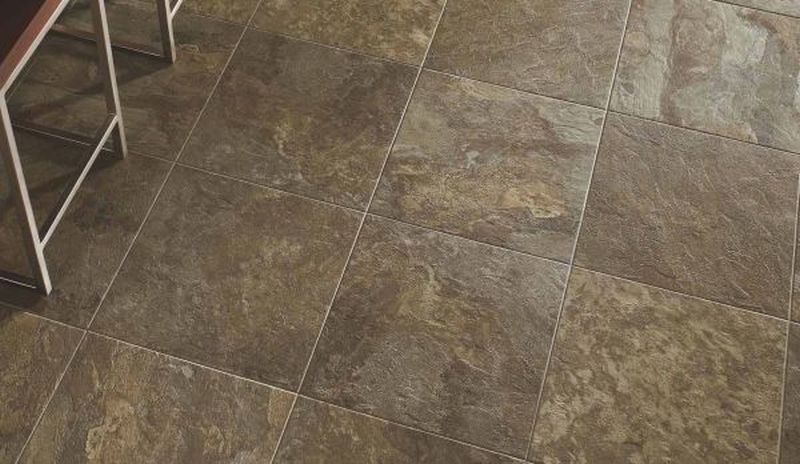 Hardwood floors are both traditional in appearance, as well as being low-maintenance, but they don't always work well in a basement. If you want to have the look of hardwood in your basement space, vinyl planks can be an excellent alternative. Vinyl plank flooring is "whitewashed," which means that it is typically lighter than hardwood. For darker spaces like a basement, that can help brighten it up. Vinyl is also more resilient and waterproof, which helps if there are any floods or leaks. Finally, vinyl planks can withstand a lot more moisture than hardwood.
Concrete flooring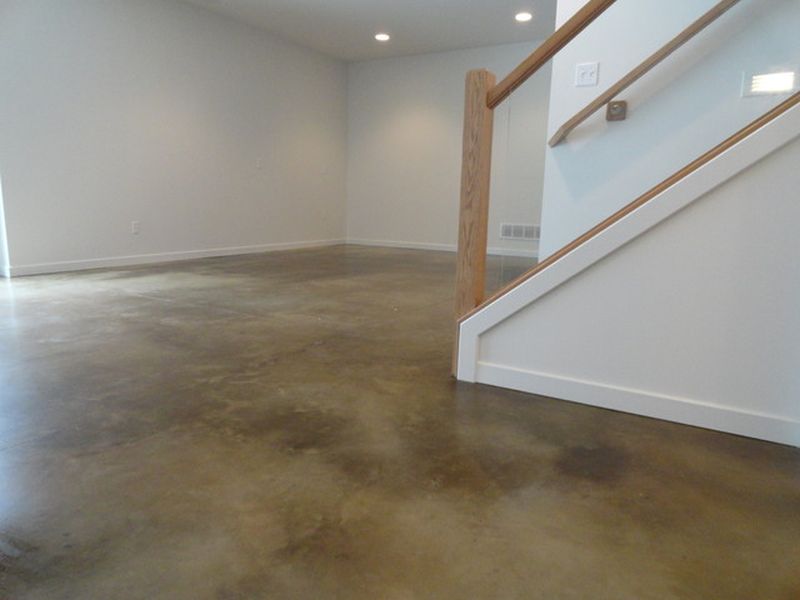 Most basement reno projects have a concrete underlayment, but if you are looking for something more upscale, then high-sheen concrete may be the perfect answer. If you seal it with a high-sheen finish, it gives the floor a contemporary and polished look. It's also simple to clean, and it withstands both moisture and water. The sheen also brightens up the look and adds more light to the space.
Wool rugs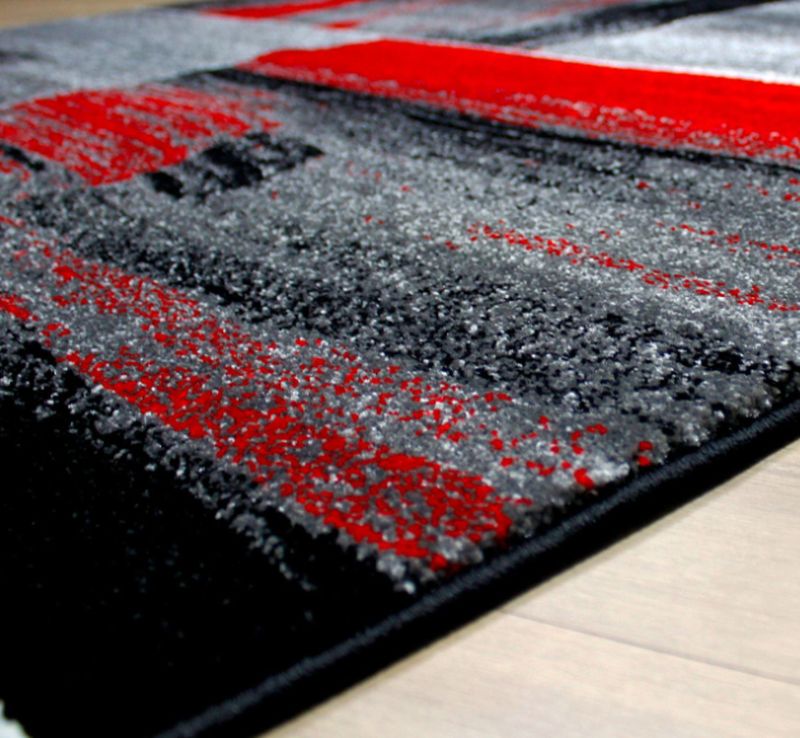 If you live in an area where moisture and flooding are not an issue, then wool rugs in bright colors may be the best flooring cover. They have a cozy feel that will help to warm up the area. Try to stick with neutral and solid colors to make the basement look bigger.
Ceramic or porcelain wood plank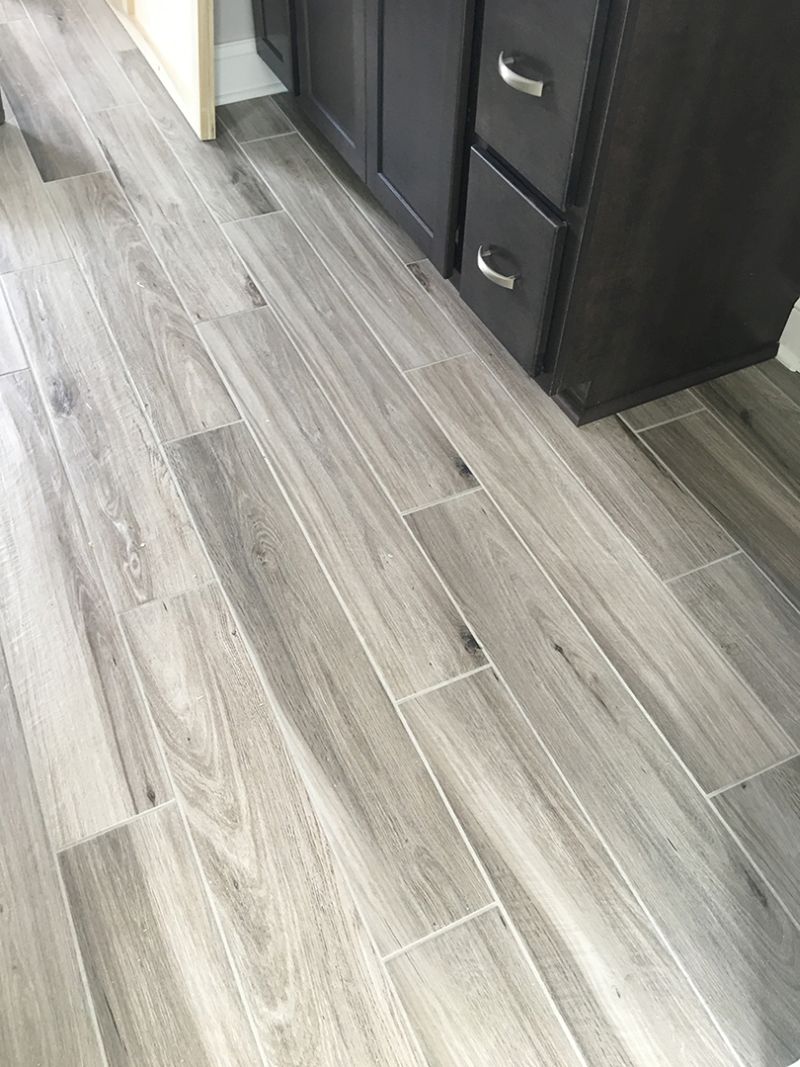 Because so many homeowners want the look of hardwood floors, tile manufacturers make a ton of products that are ceramic but look like hardwood. Ceramic is one of the most durable finishes you can put in your basement; it is water-resistant, easy to clean, and can withstand a whole lot of punishment during both warm and cold weather.
Ceramic tiles also won't scratch like hardwood. Throw an area rug over the flooring to warm up the space, and no one will know that it isn't hardwood. An excellent alternative, it provides better durability than real wood.
Cork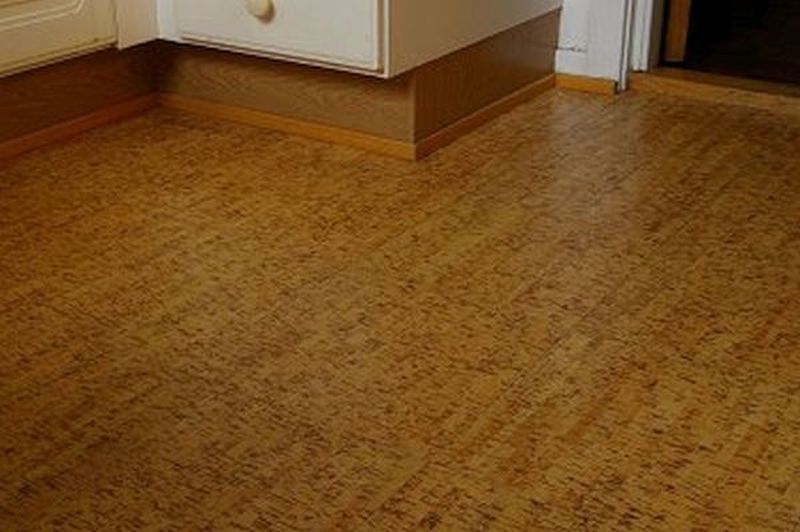 Not very common, cork can be an excellent flooring material to use in a basement. It is a product that will absorb noise and make the space much warmer. Soft to the touch, it is also a great way to make your basement space more "homey."
There are two different types of cork flooring to choose from. You can use the glue-down variety or the interlocking plank system. The best part about cork flooring is that installation is simple and there isn't a need to call a professional. All you will need to complete the project is some glue and a utility knife. To use the interlocking pieces, you will need to use a circular saw. After cutting, all you have to do is lay the pieces down tongue- and groove style.
Painted concrete
If you are okay with the coldness of concrete, then you may just want to paint the basement floor. Painted concrete is an excellent way to save money and to make the basement area whimsical and one-of-a-kind. It is also a good alternative for basements that can hold moisture or are prone to flooding.
Make sure that you apply a primer so that the paint sticks. You will want to use either latex or oil paint, depending on the climate that you live in. It may take as many as three to four days to fully cure before you can walk on it. The cleaner the surface is when you begin, the better.
Sisal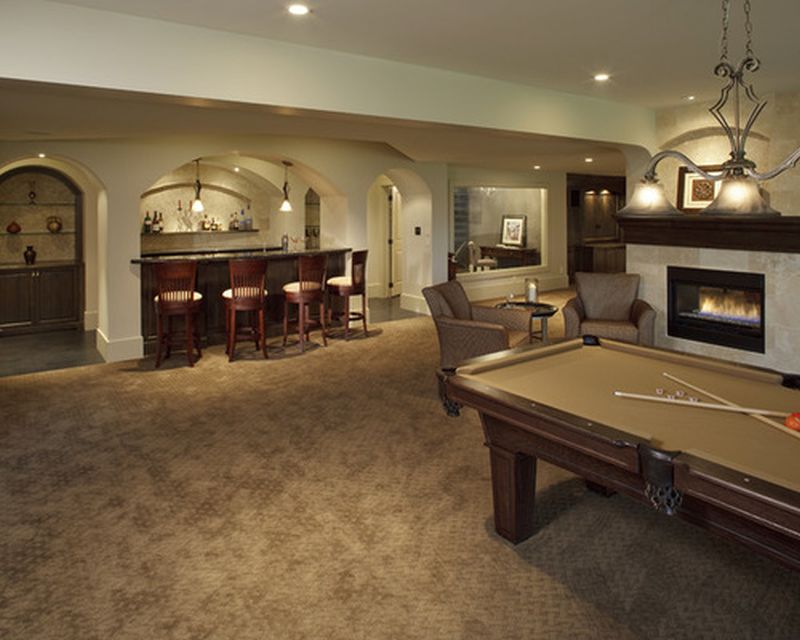 A sisal carpet is a textured type of basement flooring that looks like seagrass. It can be woven from many different types of materials, and it provides a maintenance-free floor that can withstand dirt and accidents well.
Basements are an excellent place to create a kids' room, a home office, or a media space. Choosing the right materials can help reduce costs and create the ambiance that you are looking for.
Article Submitted By Community Writer