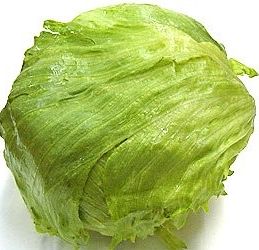 Just hope those thieves are not hungry enough to munch-in even that lettuce in your fridge or you won't be able to save your jewellery.
Don't get hassled, we are talking about this unique lettuce that's specially designed to give you a safe place to hide your valuables. It's called the Iceberg Lettuce Safe. Just stuff your precious jewels inside it through the opening at the bottom and you are through. Make sure the pieces are not very big and do not forget to stash this one in the veggie-tray of your freezer and at no other place that you consider safe, for a lettuce peeping out of your cabinet can be the biggest clue of a blunder.
The Iceberg Lettuce safe is priced at $49.
Via: Coolest Gadgets