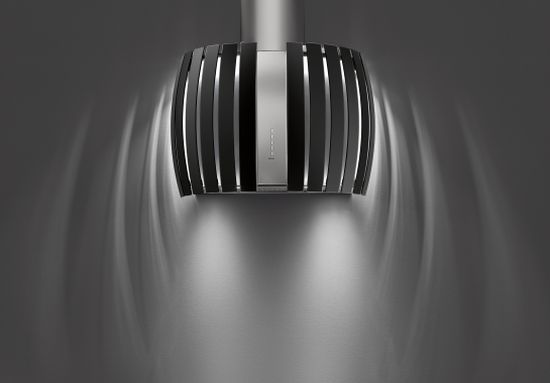 Kitchen cooker hood is an integral part of the kitchen. An efficient cooker hood above the stove is a must for removing odors and grease from the air and to prevent heat damage to the kitchen cabinets. While selecting the cooker hood for your kitchen you need to make sure it gels well with the layout of your kitchen.
'Prestige Cooker Hood' is a combination of style and superb engineering and should have an amazing effect in your kitchen. It is an innovative combination of glass and stainless steel and it gives a unique look to your kitchen. Its elegantly shaped panels are illuminated by LEDs at the top and it ensures sufficient visibility of the cooker surface.
The Prestige Cooker Hood will make sure that your kitchen is breathing/ventilating comfortably. The shape and size of the kitchen does not a matter to installation of your favorite prestige cooker hood. The cool techie features and smart design made prestige cooker hood the proud winner of Red Dot design awards 2010.
Via: Reddot