Whenever you need any information, the first place that comes to your mind is Google, Firefox, Opera, or Edge. But, where should your kids go? Which browser is trustworthy for kids to browse in? We all know the internet is not safe for kids, and they could slide into visuals and information they should not see.
However, there are plenty of browsers that are totally safe and kids-friendly to utilize for good reasons. All these browsers come with curated content that avoids all the bad parts of the internet. This keeps away kids from adult, harmful, and violent content. This provides children a safe haven to complete all their schoolwork and research with no threat of exposing them to harmful content along the way.
However, before moving on, let us put some light on the importance of having a reliable internet connection, which is safe to use. For instance, wave internet español offers security tools and features that keep your devices and data safe so that you and your kids can surf without worrying about anything.
The below list of safe browsers will help you in making your selection easier. 
1.   Spin Safe Browser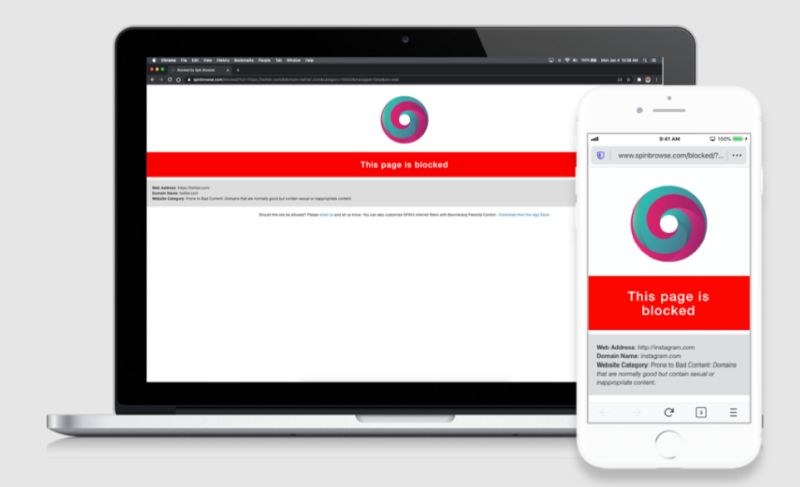 The spin safe comes first on our list, which works for both Android and iOS devices. This browser is not only for kids but can be used as a filter to make your browsing safe and clean for people of all ages. It bans all explicit websites even in the search results. Also, any part of a website that contains questionable visuals is censored. Even videos on YouTube are filtered to keep your kids safe from unhealthy content. 
2.   Kiddle Web Browser
Kiddle, powered by Google, is one of the frequently downloaded surfers available online. The first few results shown are hand-picked by kiddle that is exclusively written for kids. All other results are curated for children and are free from any type of adult content. And, every result comes from dependable, trustworthy websites that do not include pornographic material. The pages represent typical searches after the first seven listings, although Google Safe Search is still filtering them.
Kiddle also has some other benefits, such as parental controls. These consist of options like keyword filtering and whole site blocking. Additionally, the browser has vibrant colors and patterns, and the website content is big and simple to read. 
3.   Pikluk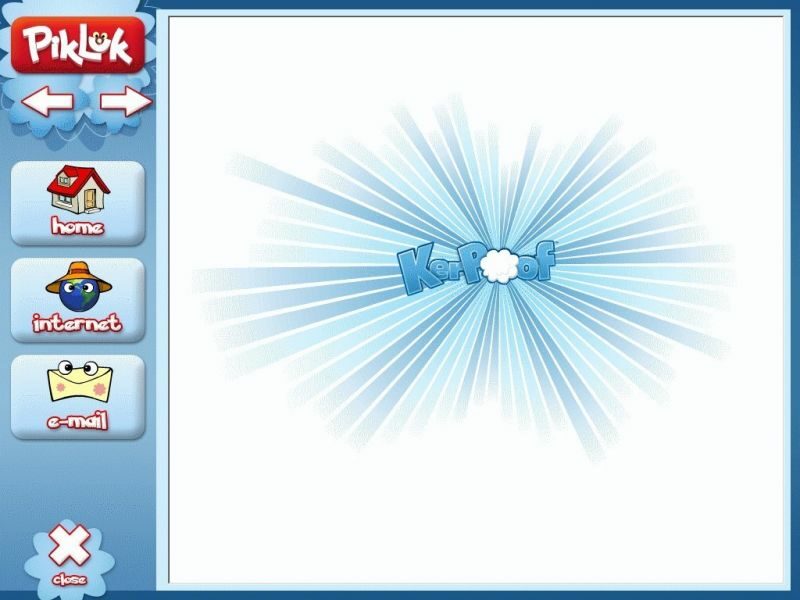 Pikluk is a children's web browser that allows parents to manage the content. It is unique in that it is an email system. Pikluk allows parents to block access to websites they don't want their kids to view. They have the capacity to block whole images, videos, websites, and pages. You can limit their searches to certain pages if there are just a few websites that you approve of. Email falls under this as well. Do you want to protect kids against possibly harmful hackers, con artists, and trolls? You also have control over this.
Pikluk also allows you to control who has access to the rest of the computer. This is a significant benefit since bypassing parental restrictions by using another browser is simple. This browser's need of blocking each website individually is a drawback. You must be aware of the websites and material to be blocked. This can be difficult because there are billions of websites and dozens are created every day. 
4.   KidSplorer
There is a vast database of kid-friendly websites inKidSplorer. Parents canalso customize the sites by themselves. You can control which pages your kids may access. In order to prevent them from developing a computer addiction, there is also a time limit. Additionally, you may set different time restrictions on how much time they can spend online. This provides youngsters the opportunity to play without technology, which is just as crucial as having access to knowledge.
Another advantage is that the browser will also prevent the usage of other apps and browsers. This is a significant benefit because it is a problem while using kid-friendly browsers. The drawback is that this browser can only be downloaded on Windows. 
5.   Edge Kids Mode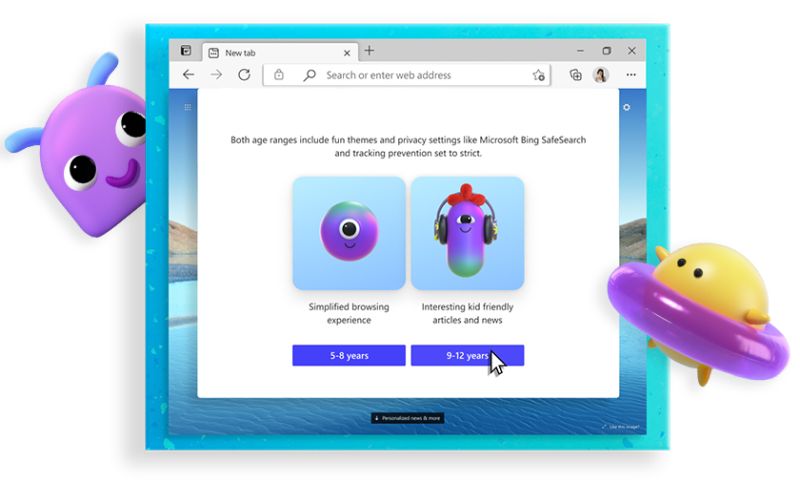 Image Source : img-prod-cms-rt-microsoft-com
You only need to enable the kid-friendly web browser if you currently use the Microsoft Edge browser. By switching to a child's account, you may select to browse in Kids Mode, which tightens up privacy restrictions, enabling Bing SafeSearch, which contains themes and graphics that are suitable for kids.
You must manually activate this mode by selecting "Browse in Kids Mode" from your account profile in Edge. Give your child the gadget after selecting the appropriate age range. If they don't have your password or PIN, they can't close the browser. By adjusting the settings while in Kids Mode, you may add or delete websites whenever you like. To make changes, you will need your password. 
6.   Zac Browser
The Zac Browser, which was developed particularly for autistic youngsters, makes browsing simpler than ever. By restricting access to just a select group of websites, it makes children safer. These can be modified in the options. You may also establish time limits for your child's access.
The websites and activities on the browser are selected with the autistic community in mind. Zac stands for Zone for the Autism Community. Any small child would still like using this browser, though.
Although there are a number of steps involved in the installation procedure, once completed, using the browser is simple. Additionally, it is totally free. 
Summing Up
Installing web filtering software on each of your devices is the simplest option even if you do not get the browsers. Such software filters the material on student accounts or school computers. You may compile a list of keywords that will filter out all information that is related. Additionally, you may prevent searches for images and videos as well as certain websites. This provides comprehensive kid protection across all browsers.
Article Submitted By Community Writer