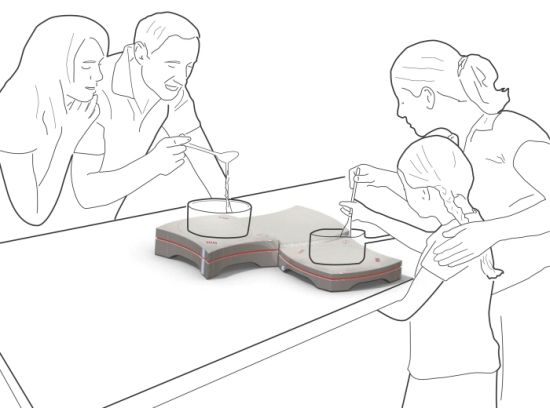 What's it: Unite, the portable modular induction hob
Manufacturer/designer: Martin Newland
What's special: The Unite is one portable induction hub that lets you cook and dine together with your family and friends thereby making it the experience worth cherishing.

What's in for me: Unite lets you sit on the dining table, cook and then eat with your family members and friends. Have a good chit chat session while you cook and dine. Housewives surely, will adore Unite for it's cool trait of letting them cook and dine with other family members.
Price & Availability: There are no words on the price and availability of Unite as it's a concept for now.
Via: Coroflot