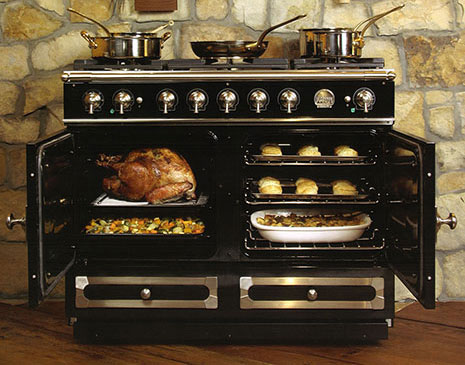 The 110 cm CornuFe Stove of the French company La Cornue is a dream range of any chef. First of all it looks grand, in its dark colored exterior with highly shining metallic knobs. There are some really chic models to choose from. They are the Gloss Black, Ivory White, Forest Green, Provence Blue and plain Stainless Steel. Its five powerful gas burners, one central burner of 17,500 BTUs, three peripheral burners each of 12,000 BTUs and a simmer burner that has the flexibility of burning from 600 BTUs to 6000 BTUs, enable the cook to cook a number of items in a small amount of time. The height adjustable stoves give you the convenience of setting the height that is appropriate to you.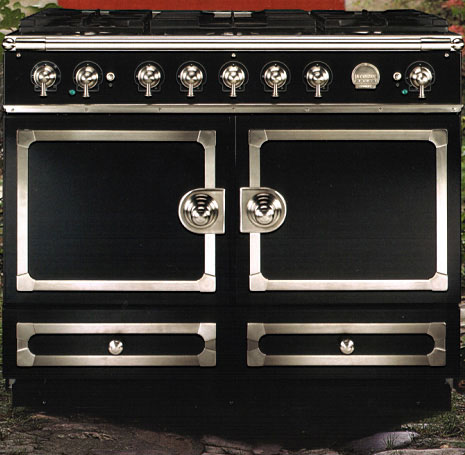 There are two ovens side by side that give one the option of traditional as well as convectional baking. Hence baking perfection can be attained, by applying the appropriate method of baking. Not only that, one can roast, broil, grill and also defrost food whenever required. So you can actually cook a variety of items requiring different methods of baking. The four racks in the oven give you the option of baking large quantities of items. The 24-inch cabinets are highly spacious.
The other advantages of this model are prompt delivery and reasonable pricing. They keep up with the conventional standards of the Chateau line.
via: appliancist