Pottery barn has some real cool accessories to decorate the walls of your home. These accessories might appear a bit awkward at first look because of their overtly large size. These are the magnified versions of day-to-day utility things including clothespins, compass and like.
In fact, this larger than life appearance of these decoration pieces actually adds into their interesting nature. Have a look at some of them:
Oversized Key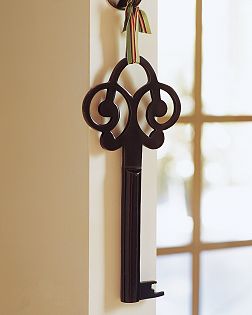 This big key is priced at $29, can be hung on any of the walls to add loads of charm and attraction to the corner.
Oversized Clothespins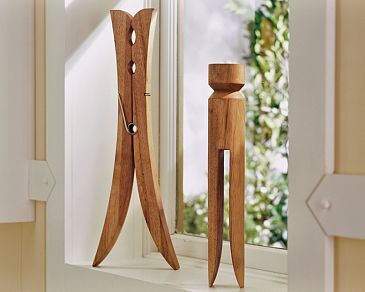 However, a bit eccentric, but these are sure to bring in that element of fun in your interior. Finished in a wood fell, these pins can be used as a perfect sculptural piece for your home.
Price: $59
Over Sized Compasses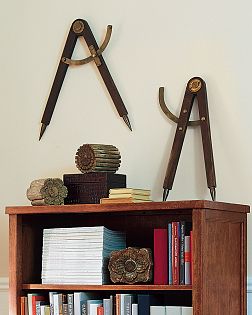 All the engineers and architects will definitely love flaunting their skills with these magnified compasses. These are priced at $45.00
Must say these bold designs are perfect to make a bolder style statement…isn't?