Choosing the right worktop for your kitchen is important as it puts up through manyabrasions in the years to follow. Apart from being the workhorse of your kitchens, the worktops offer great kitchen design ideas that complement the aesthetics of every home today. You can choose the right kitchen worktop after browsing throw an array of materials. Let us look at the premiere kitchen worktop trends to look for in the market this season—
1. Solid Colored Stone Worktops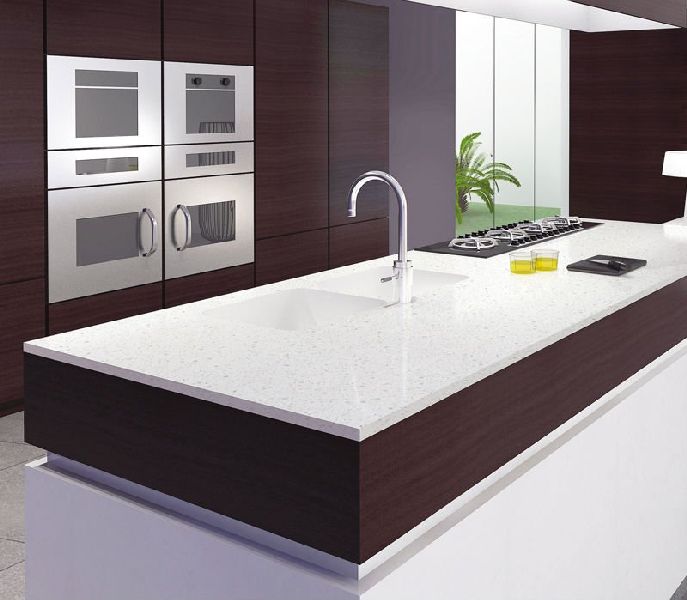 These worktops are made from natural stones like Marbles and Granite. These stones have natural variations and patterns in them, which makes them highly sought after for worktop design purposes. They are among the most popular materials used today at luxurious homes, especially Granite worktops, as they are sleek, stylish and beautiful. Solid stone worktops are highly heat resistant, hardwearing and easy to clean.
2. Quartz Worktops
Quartz is the best replacement for the highly expensive solid stone worktops. Natural quartz, which occurs in abundance in nature, is fortified with resins to give the desired qualities homeowners are looking for in their kitchen worktops.Quartz worktops are highly durable, scratch resistant, heat resistant, stain resistant, naturally anti-bacterial and easy to maintain. They are cost effective and they come in avariety of shades and designs, unlike the solid stone worktops. It has become a common trend today for homeowners to upgrade their old worktops with quartz one this season. Quartz worktops have high value for money and great customer satisfaction for their worktops.
3. Monochrome Worktops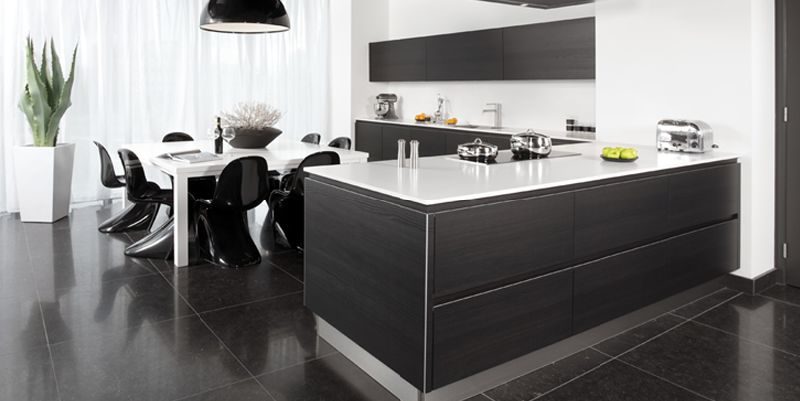 Shades of black and white constitute in giving the sleek monochrome look to your kitchens, which is particularly popular with homeowners who are looking for a light and bright space. The monochrome worktop trend is increasingly getting homeowner's attention this year. Numerous stones and materials of the black and white shades are used to get the desired effect of monochrome, depending on how soft or bold your kitchen needs to look. White marbles and black granite are the most common materials used to attain the look and feel. Sometimes shades of grey are incorporated too.
4. Mixed material Worktops
Designers are using a different materials to satisfy the tastes of the homeowners today by the mixing the material used for worktops. It is being seen as a popular trend this year. For example, wood slabs and boards are combined with stone worktops; there are industrial looking kitchens with brick blocks and solid stone or quartz worktops. There is a whole lot to experiment out there depending on the need and aesthetics of the homeowner. Galley type kitchen owners must experiment with this trend.
Having seen the latest trends this season with kitchen worktops, we can incur how important the kitchen space has become to our dwellings. More time and money is spent nowadays in designing this space to match our lifestyle. As this trend is here to stay, we hope our suggestions with the latest worktop trends will give your homes an extra awe that will be the envy to theneighbors and pride of the owners.
Article Submitted By Community Writer