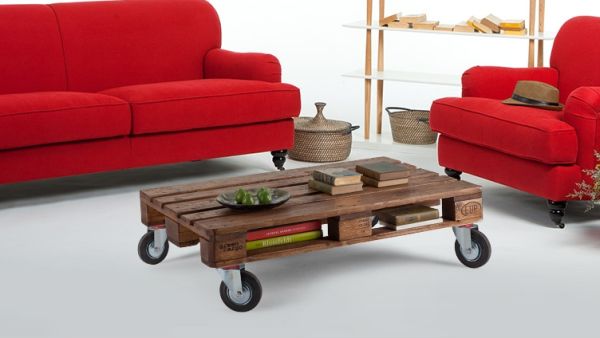 Designers are always up with ideas that shower their brilliance all around. Pallets have been around for quite some time, and help transport goods in a stable way. Hold your breath, as this goods carrier has been swapped into an adorable furniture item named the Legion Pallet table.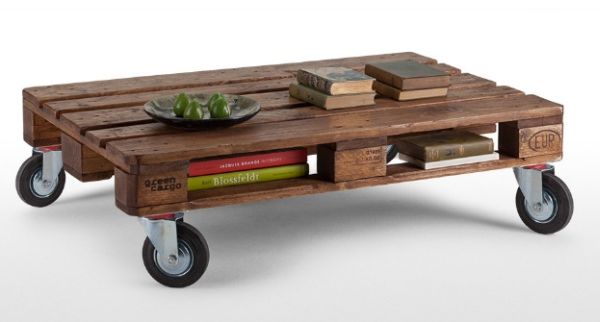 The shipping pallets are reclaimed into unique tables after they have delivered the items. Normally, they are left to pile up and are never given a new lease of life. But, the Legion Pallet table makes sure they get injected with a fine-looking life again. Each pallet has a different stamp, which has been beautifully used while designing. This gives each coffee table a distinctive appeal and makes it all the more special. The pine used here is quite firm and sandblasted. This gives it a textured appearance and a smooth finishing. The eye-appealing golden brown color is achieved by using wax on its surface.
Dragging a piece of furniture can damage it and hence shorten its life. The Legion Pallet has been fitted with four wheels at the base. These wheels make it easy to shift the table from one place to the other, which makes sure that no harm is caused. The sustainable furniture item is quite practical and user-friendly. It will add a lot of grace and can be used for a variety of purposes. Position the Legion Pallet table anywhere in the house and ornament the space with eco-friendliness.
Via: Made