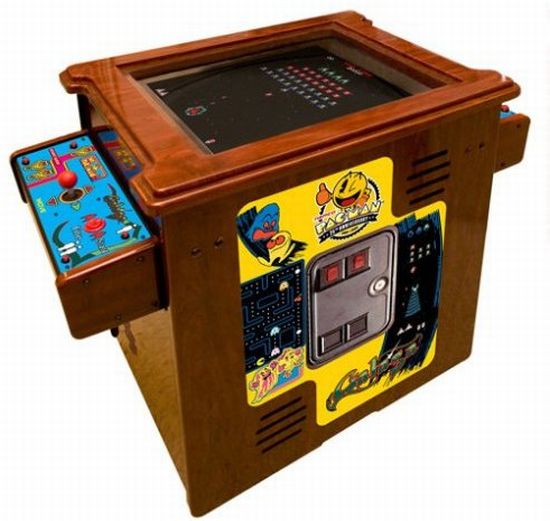 Arcade tables are not new but each time you check out the new one (of course with unique features) you just fall in love with em'. Check out the cool limited edition home cocktail cabinet by Namco designed in honor of the 25th anniversary of Pac Man. This cool home cocktail cabinet features three classic titles viz. Pac Man, Ms. Pac Man, and Galaga games that transcend a fun challenge to players of any age. The home version of this cocktail combination console is available in a brown finished wood cabinet to gel well with your game room furnishing.

Its features include:
•Dimensions: 29in H x 21in W x 37in L / Weight: 200 lbs.
•9in color monitor
•Authentic arcade game joystick and controls just like the original
•Three classic games: Pac Mac, Ms. Pac Man, and Galaga. (As mentioned above)
•Pacman classic game.
Truly a room centerpiece, I must say!
Via: