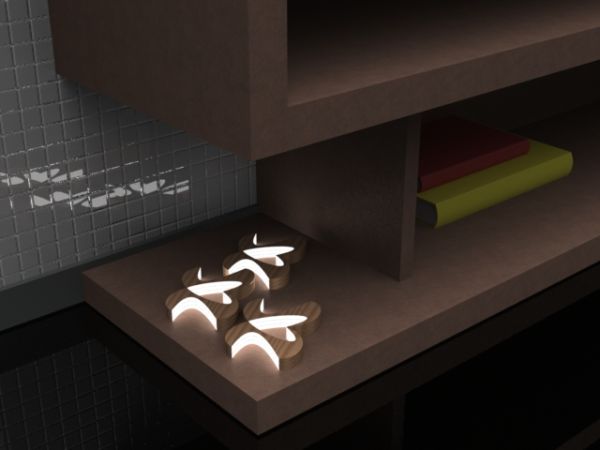 Lamps have the aura to lighten up an area like magic. They have an ability to enhance the beauty of any dwelling instantly. Rafael Oliveira has crafted an elegant illuminating option, which vows to ornament your homes with unending warmth and exquisiteness. Christened the Luminaria Modular, the lamp has been crafted in an eye-appealing manner.
As the name suggest, the design consists of a few units and is modular in nature. These curvy units can either be arranged as one or separately, as per a user's whims and fancies. The elegant modular lamp has been fitted with LED lights, which further saves precious electricity. This will help cut down on electricity bills and make the area glitter in an eco-friendly manner.
Luminaria Modular has been intricately crafted using wood and matte acrylic. It comes fitted with a battery and necessary electronic assemblage. The soft light helps set a pleasant mood and relaxes senses. The light won't pierce through the eyes and make a user slip into a state of happiness. Luminaria Modular can be positioned anywhere in the house and will manage to fetch unending praises. So, place the units together or individually and see the area glow with sumptuousness.
Via: Coroflot