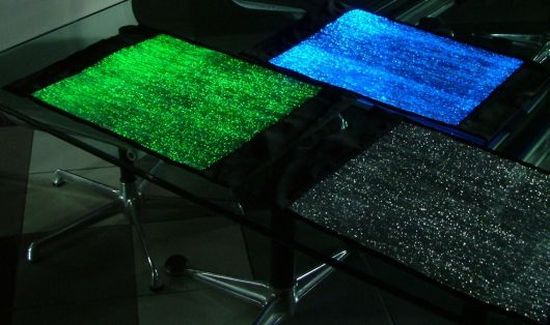 If you are planning a romantic dinner at home for your partner, with music, candles et al, pause a bit. How about adding a new twist to it and setting the mood for the ultimate dining experience? LumiTable runner by LumiGram is here to brighten up your dining table and add more sophistication to your home.
What's different? A table mat that lets you have an ultimate dining experience is surely not run of the mill. Need I spend more words on its distinctiveness?

Price and availability: LumiTable is available in red, blue, green or white along with your choice of nine different backing colors. You can pick yours to match with the design of your house. Make it yours for just $200.
Via: Impactlab