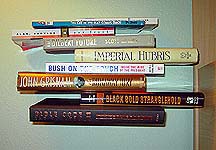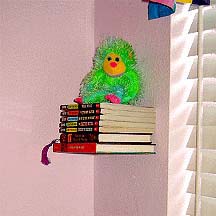 Hey I just came across these shelves being advertised as Magical. I really appreciate the idea behind these shelves…they've chosen a book to make a shelf. It's true that they come out as a real magic when you see piles of your books floating in air beside that wall without any support.(but the fact is that support is there)
They say it's not any hoax…but still a hard to believe concept. It neither uses any glue or thread to hold things, nor any magnet or battery. But still hold things in their place.
Another invention By Linky & Dinky, the Magical Shelf can astonish your friends too in just $14.95.