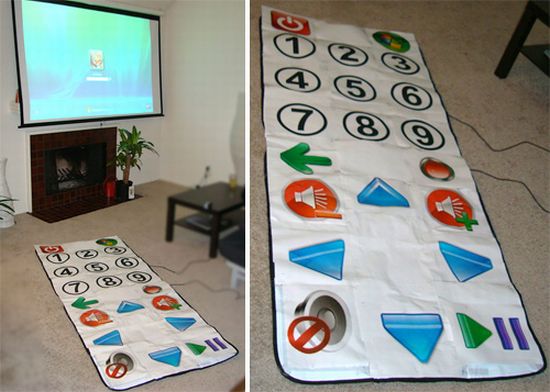 The geeky mat you see in the image is not humdrum. What's unique about it? Well, it's a working, or you can say a work out mat that lets you enjoy TV while taking care of your fitness too.
What's different? Claiming to be the world's largest Media Center Remote Control, it's a mat with operative large icons to choose the program and change settings while placing your feet on the desired icon. Sounds amazing, right? Cobbled together from an already pretty large Brookstone universal remote and two Dance Revolution play mats, Le As vast remote is DIY. All those of you interested, can download the source code and tweak for your own projects.
Check out the cool video demo after the cut.
Via: OhGizmo