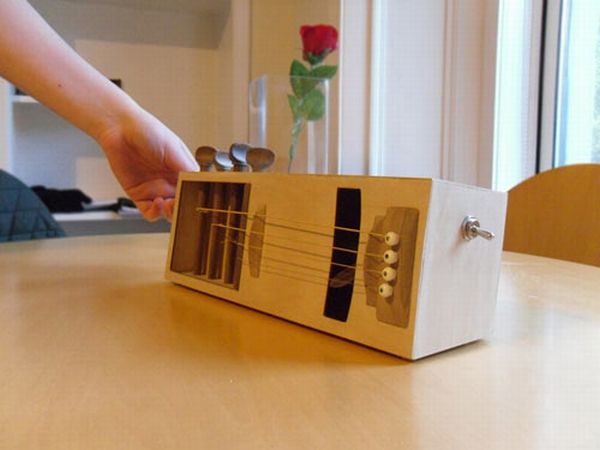 I always find the regular garish alarm clocks very boring. The one in my mobile is also quite loud. But, this particular alarm by Jamie McMahon is surely different than the regular alarm clocks. Called the Acoustic Alarm, it uses rotational pick to pluck guitar strings as its alarm tone. What a beautiful way to wake up I must say.

Made of 2mm thick birch plywood, walnut and stainless steel, the sides have two steel knobs denoting, one denoting the hour and the other, minute. Just turn the switch after setting your time and be prepared to wake up to a melodious morning. See how it works here.
The designer says,
Human emotions are influenced by many factors, and one of these factors which annoys people the most is the sound of their morning alarm. The Acoustic Alarm scraps the annoying morning alarm, and replaces it with a relaxing acoustic tune, which has been designed for the user to customise the tone of their alarm by adjusting the tuning pegs.
We couldn't agree more. This is definitely a cut above rest and a brilliantly unique concept. I must lay my hands upon this one. What about you?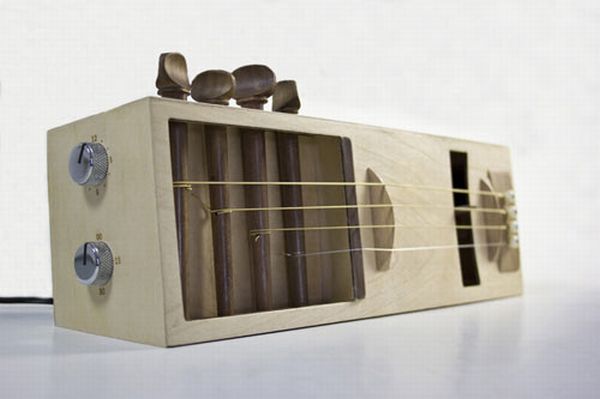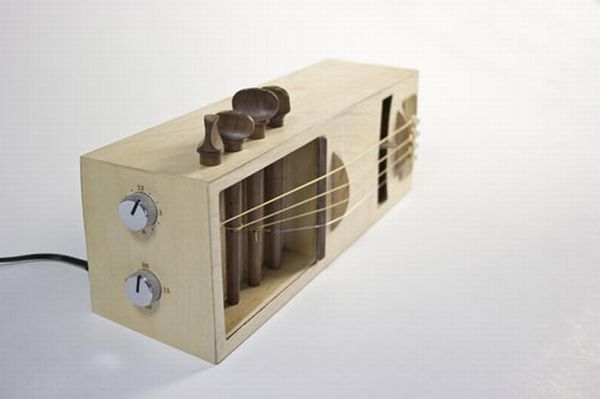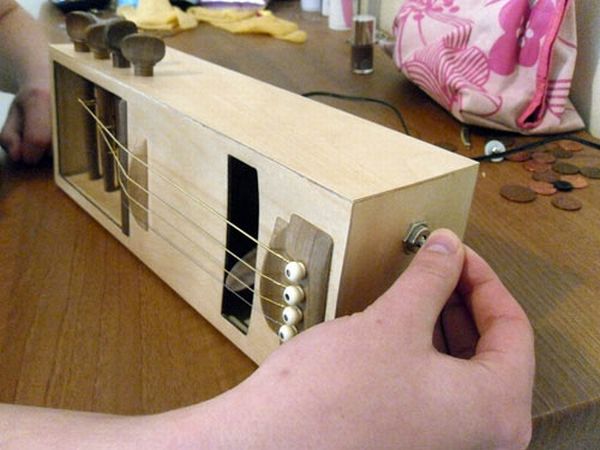 Via : Design Milk