When building your very own home, there are elements you need to consider right from the bottom of the floor to the top of the roof. Many professional builders will typically choose a material that is of the highest grade and add value to the home, however, if you're on a tight budget or have a specific idea in mind, it is always best to speak to them about these things so nothing gets lost in translation and you can enjoy your home.
One of the most important aspects of a new build is the roof, click here to find out why. Without it you would be living in a shall without any protection from the weather conditions and falling debris. A roof is a fundamental part of the journey of building a property and one that needs careful consideration.
Below we discuss a few options for you when getting residential roofing completed on your new property so you know beforehand, what to speak to the roofers and construction company about. We have a basic guide to the modern roofing materials that are available to you. Specifically, we have chosen three different ones that we have seen to be the most popular choice amongst homeowners.
Metal Roofing Material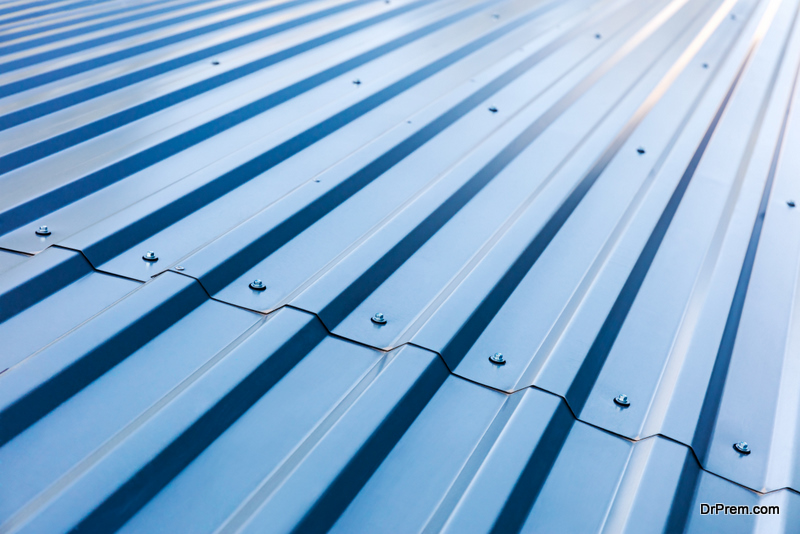 One of the popular choices you have available on the market is that of the metal type. There are three reasons for this, firstly it is a durable material, secondly, it is weatherproof and lastly, metal roofs have a long lifespan so will last almost 20 years if maintained well.
Installing it is also a minimal effort because it requires fewer joints than other options such as tiles. It is a quick job when installing these and is very low maintenance, all take is a power wash with a garden hose pipe, and you're done. It is also in many cases, aesthetically appealing and can match the majority of the designs and architecture of buildings.
This online resource can give you further information on the pros and cons of this material.It is also a good idea to choose the specific type of metal you want, for instance, you can opt for an aluminium one or a steel one. If you check images of homes that have used it you should get a better idea of how it looks and what type of houses or offices use them.
The contemporary look and feel of a metal roof match many modern-types of homes, so if you're not the traditional kind of homeowner it may be the right choice for you.
Green Roofing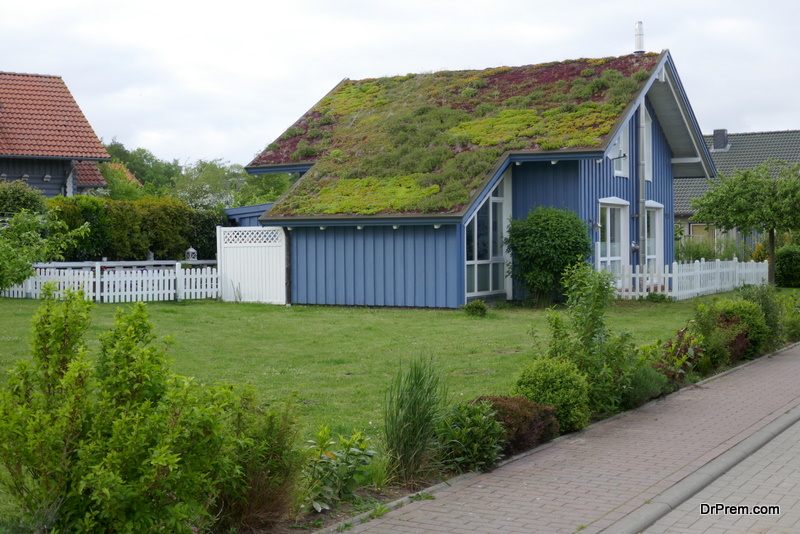 Another modern look for the 20th century home is the green roof. This is an environmentally friendly type of cover and creates a type of blend with its surroundings, especially if you live in the suburbs or country-side. It softens the appearance of any home and can be extremely sustainable if you're looking for something natural.
As the name implies it is a green roof made of grass or natural products build on top of a single-ply covering, these are waterproof and need a bit of TLC (tender, loving, and care) to thrive on top of your property.
The only advice with these is that because they are heavy, you need a strong foundation to support them. They do however need time to maintain them and one needs to be very certain they have an abundance of it.
They go well on flat surfaces however some adventurous architects can create a house with slanted roofs to accommodate the idea and give it an added dynamic.
Clay Tiles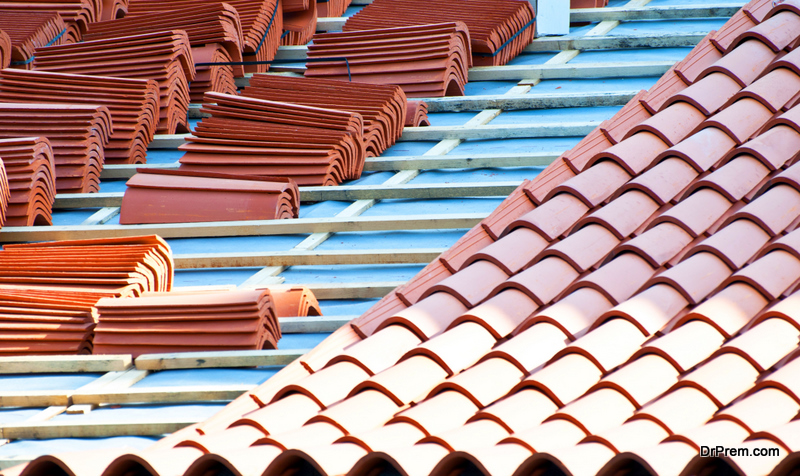 The most widely used option that goes with any type of home, both traditional and modern is the tile. Specifically created for housing they come in an array of shapes, colors, and textures and are typically made of natural clay products. You can get them in black, grey, green, and even blue and a lot of modern homes use a juxtaposition of these against the backdrop of a minimalist setting.
They are not suitable for low-pitches but look excellent when installed at higher heights. They are also made of concrete and are easily replaced when cracked or broken due to weather conditions or other reasons. There are many specialist companies such as Vista roofing, for instance, that can easily fix any broken tiles or replace your whole roof for you. Keep in mind, it is a good idea to continue regular maintenance of such roofs so as not to let them weaken and become frail, or else they lose their purpose.
These can also be made from slate material which is both fire-resistant, natural, and long-lasting. Although on some occasions when tiles break or crack, with this option you will never run out of replacements as they are manufactured constantly, and as such, there is an abundance of them on the market. They are also easily customizable so you can choose the shape you want for it, either straight or curved or with ridges, to suit your personal preference.
All of the above three options are reasonable and some of the best ones to choose from for any modern home. Make sure what you choose is the final decision for you as once it has been installed it will not be easy to replace them and sometimes the material may not be on the market till later due to high demand.
Article Submitted By Community Writer