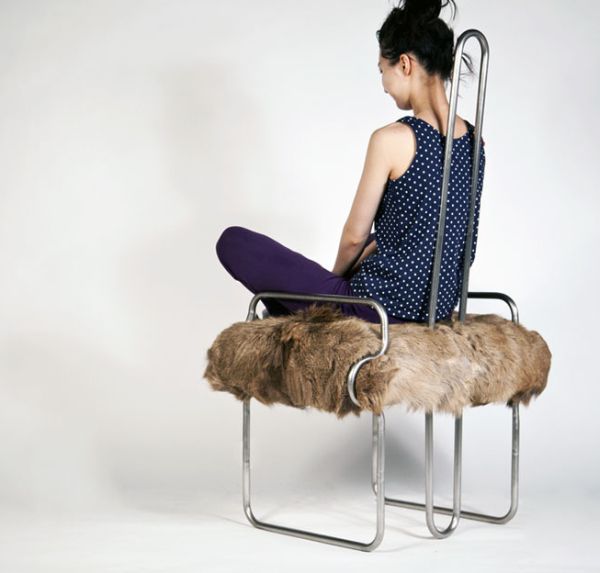 If you're looking for that extra zing in your living room, and just need to go about it the right way, then Chair Morceaux is the one for you. Built with a very pleasing, aesthetic design, the chair has been put together with different elements. The connections between the sides, the base, the seat and the back are all clearly visible. The pieces have been put together in such a way so as to create a seat which would make you feel like you're sitting on something really extraordinary. Each of the piece fuses together with other in a way so as to stand out yet remain totally inseparable.
Designer Jiwon Choi understands how each and every piece contributes its bit in making the chair a success. Even for a minute, if any one of the part is removed, the chair would lose its otherwise evident beauty. Of course, the chair incorporates a beauty of its own, but at the same time, some of the beauty is awarded due to its structure.
View the chair from any angle and you would notice how the pieces give out a support to one another. It's as if they all complement each other with a sense of perfect harmony. Given this fact, the chair will tend to give you perfect company while it adds a bling to the home decor. No amount of words would be able to fulfill or describe the innate beauty of the chair. It's for one to experience for themselves how the chair is one magnificent piece which belongs to your house.
Via: Cargocollective