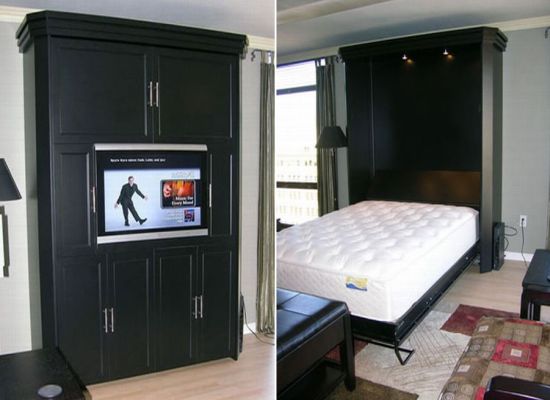 If you have a less spacious
house, then here is a wonderful idea to make it more spacious with furniture
that would combine you're your living area and guest room into one. Yes, the 'Port
Smith' (14″ thick) model is here, to stylish modify your living area by
extending it into a bed room as well. This seemingly attractive TV cabinet very miraculously converts
into a comfortable sleeping den. When the television is set off, you can drag this
black oiled lacquer finished system into a huge comfortable bed. Just pull the
stainless steel handles and a queen sized bed is lowered into the room while the
42″ inch television remains 7″ off the floor when the bed is lowered.
This is really a smart piece of furniture that would make your house a little comfy zone
for you. Price: $7,500.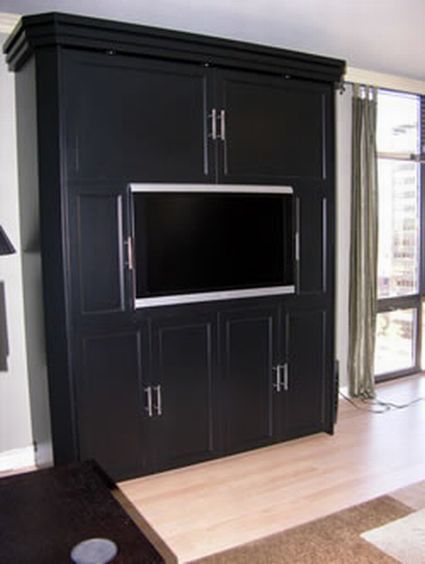 Via: Flyingbeds