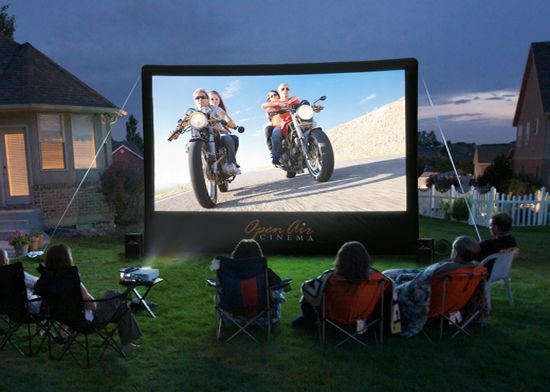 The holiday season is upon us and we all have great plans to enjoy it to the fullest. How about adding some open-air ambience to your next big screen gathering? Cool as it sounds, a grand screen that lets you set up a mini 'drive-in' in your yard.
The world outdoor cinema equipment leader-Open Air Cinema has come up with a 16 foot inflatable movie screen to go with your inflatable chair and sofa.
What's different? Claiming to be the largest screen available in the market, Open Air Home Screen is a light-weight screen that can fold up easily and fit into a 20-pound bag. Not only this, the inflatable screen comes fully equipped with an air pump, so guys you need not worry about a bike pump or your own lungs to blow it up.
Price and availability: Turn your backyard or park into outdoor theater for just $999.
Via: Gizmag, BoingBoing