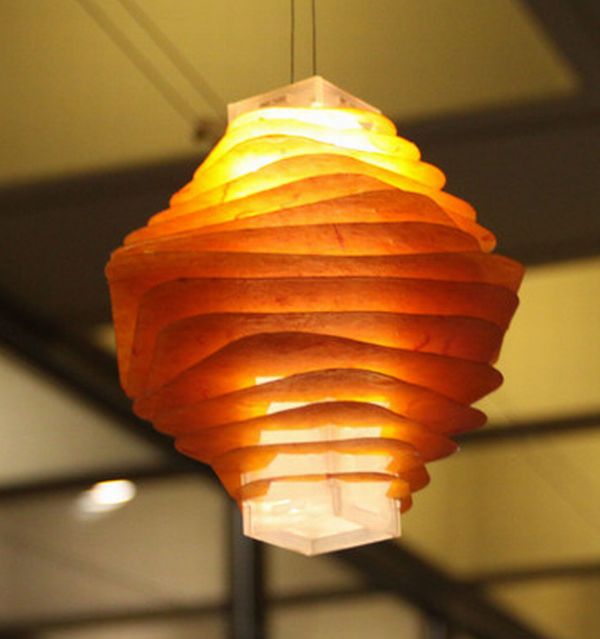 After coming across so many brilliant green and eco friendly lighting options from various designers, I cannot say that Socialight by Noah Posner, an Industrial Design and Mechanical Engineering student at the Georgia Institute of Technology (Atlanta, USA), is an outstanding work. However I agree that Socialight definitely has a distinctive charm of its own as an outdoor warm lighting solution.
Socialight is a modular lighting option with low voltage and is expandable in nature. The designer suggests that Socialight is meant for outdoors. As the indoor gathering has more energy consumption, and with a warm light, we can shift the party venue outdoors enjoying our social do's at the same time we can save some energy.
Socialight is a warm light that has three LEDs of high efficiency and has beautiful shade made of richly colored water resistant waxed paper. Socialight is a modular system with power hanging core and the interesting variety of shades that can be assembled by the owner.
It is available in various geometric shapes and vibrant colors like green, blue, red and yellow. You can choose and create your very on design and pattern by assembling the flatpacked shades. The assembly process has been developed and refined through iterative modeling. So let your creativity flow while you assemble the shade of the light and customize it to make the party venue perfect for your guests.
Once you assemble the shades as per your choice, you need to install 12 volt power lines. There is a low voltage cable that provides power and supports the lights physically. The warm Socialight will create just the right ambiance for your party or the gathering of your close ones in outdoors. The ideal places for Socialight will be porches, decks or patios as the light has to be connected through the power cable.
So, this time when you will assemble the Socialight yourself, you are surely going to get a creative satisfaction at the same time the sense of saving energy will give you another high. In my opinion DIY nature of Socialight is what makes it special in the category of outdoor lighting. It is the warmth of doing things for your loved ones associated with Socialight that gets a thumbs-up from my side and I would love to have one for my next gathering with friends.
Via: Behance