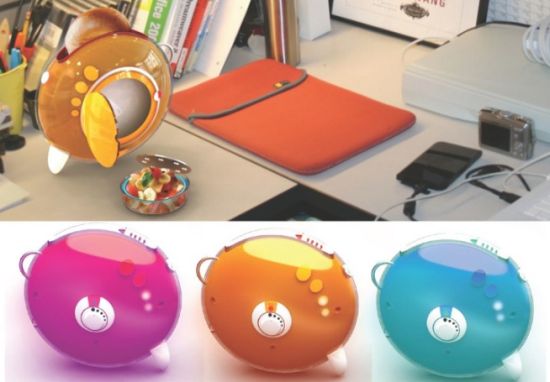 Here's something to make you start your day playfully and cheerfully. Moving away from the ugliness of the box toaster, Vyasateja Rao has designed this cute little portable bagel toaster and named it Pea.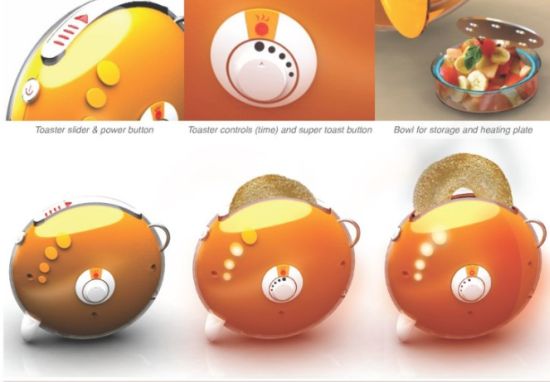 What's different? Symbolizing the warmth and cheerful nature of the rising sun this cute toaster lets you have the interactive experience. You can well know the state of your toast with the help of a light indicator. The lightest light indicates that the toast is fully done. Also, there is a storage block at the side of the toaster, where sandwiches, fruits, day cereals, salads can be kept. Blend of cool design and unique traits is what makes Pea best of the rest.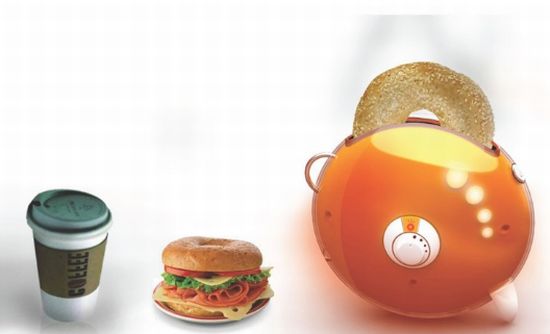 Thanks Vyasateja Rao!