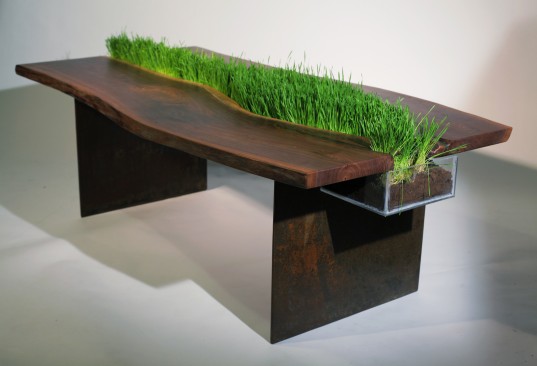 The inspiration: Designed by Emily Wettstein, the elegant table takes inspiration from the indoor plating system that promises to keep the indoors fresh.
Made up of: The recycled piece of home furniture is made up of reclaimed walnut and steel.
The making: Emily Wettstein using reclaimed walnut and steel has crafted the table that incorporates the removable planter in the center to make it look appealing and spread freshness around.
The features: The table besides making your green nest look elegant sits haughtily spreading the fresh air.
The efficacy: As discusses earlier, the table makes it possible for y'all to believe that getting home the recycled stuff doesn't mean you have to make compromise with style. The table looks hip and freshens up your interiors the green way.
Via: Emily Wettstein