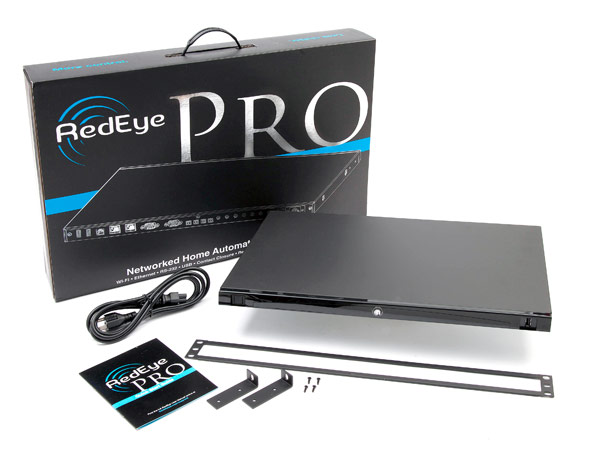 Geeky home owners know how to make a smart pick for their dwellings and if they don't get the best geeky stuff that come with smart features to offer great functionality then they better choose to wait. For all those of you who wanted one smart home automation system then here's the one you would actually want to consider.
The RedEye Pro home automation controller launched recently has the ability to wire your home to control the blinds, curtains, garage door, lights, and many more stuff that too with ease. Coming straight from the house of RedEye, the RedEye Pro is available through retailers and installers only.
The Pro has eight dual-purpose 3.5mm infrared emitter/contact closure sensor ports, four contact closure relays, dual RS-232 ports, four USB ports, wired Ethernet connectivity and 802.11b/g WiFi too integrated with it.
The little sleek box enables connectivity to control your entire home from the HVAC system to the garage door. There is no word on the pricing yet but tech freaks out there would be ready to shell out some pretty dollars to get home the RedEye Pro.
Via: Slashgear