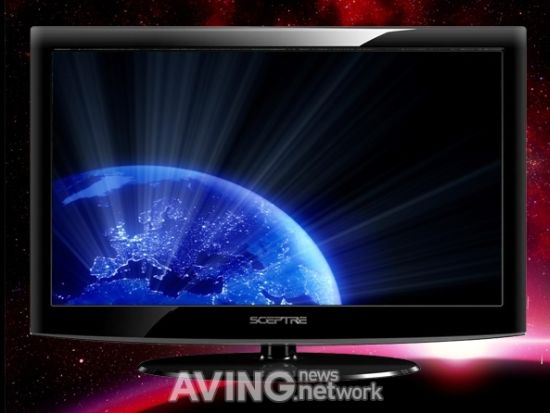 The Product: Sceptre, the superior manufacturer of LED and LCD HDTVs, flat panel monitors and much more home entertainment systems has come up with the new 42- inch LCD HDTV that with its smart techie features and glossy finish is sure to appeal all. Rapid 5 ms response time and SPDIF digital audio output, an all in one ATSC/NTSC/QAM tuner and 3 HDMI ports are added features of the smart LCD HDTV.
Key Features: Stunning imagery, 1.06 billion vivid 1.06 billion display colors, natural sound, the 1080p wide-screen resolution and high gloss black finish are the cool features of the all new Sceptre LCD HDTV.
What's Different? The new Sceptre LCD HDTV is sure to keep you mesmerized with exquisite design, efficiency, economical and environmentally-friendly trait.

Should I buy it? If you are on lookout for the ideal home entertainment system with large widescreen display and be blown away by your favorite TV show/movie then new Sceptre LCD HDTV is worth checking out.
Price & Availability: Currently there are no words on price and availability of the techie and smart Sceptre LCD HDTV but we will surely keep you informed.
Via: Aving