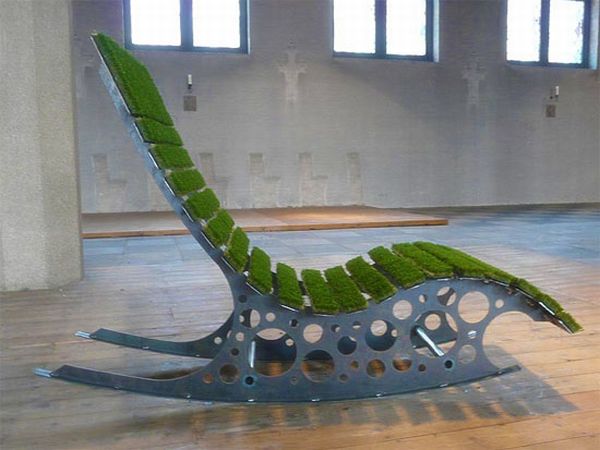 With the cutting of trees becoming a day-to-day phenomenon, nature has almost lost its beauty. Efforts are being made to restore Nature in homes as awareness about the hazards of the greenhouse gases is growing. People have started converting the ambience of their home from the tech-savvy to the nature-savvy.
Homes are now embellished with things having natural tones like green, brown, red, grey to give their home a look close to nature. Bright shades like yellow, purple, orange etc are being avoided as they give the impression of industrial shades. The furniture of the house is also chosen in a way that it reflects Nature, with shades like green and brown fulfilling the criteria.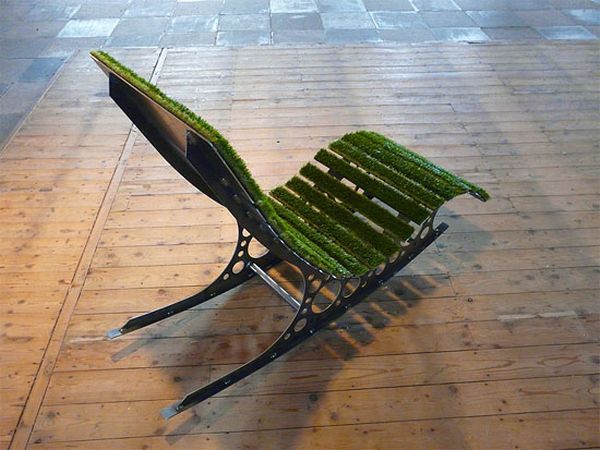 With such a shift from the traditional furniture to the contemporary 'natural' furniture, Lawnge has introduced a chair named Rocking Lawnge to capture a share of the current furniture market. The chair has been given the look and feel as if you were sitting on a green carpet grass which is thoroughly clean.
The chair is made up of a steel frame which is covered by a strip of artificial grass, to give you the essence and feel of naturalness. The chair has been designed for outdoor purposes but can be included in the category of indoor furniture as well. The chair is such that you can comfortably seat yourself in any part of the house – be it your bedroom, sitting room or your garden. Its purpose is simply to comfort you wherever you are!