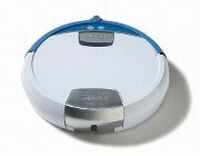 Happy news for all the home makers, now no longer will your back ache after washing your kitchen and no longer will you say washing kitchen is a big fret.
The world's first Robotic Floor Washer will do it for you.
Scooba robotic floor washer prepares, washes, scrubs, and even dry the tiles, be it linoleum or hardwood floors without any difficulty and robotically.