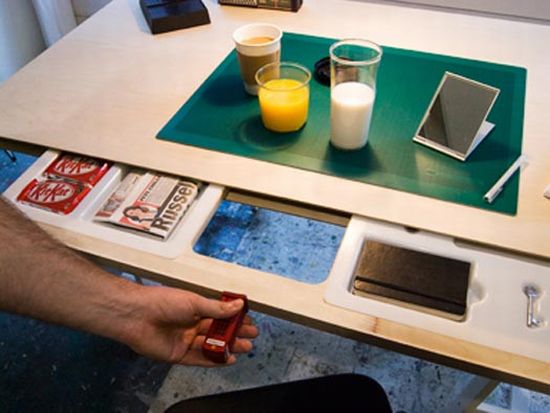 Secret Stash Drawer by YiTing Cheng is a secret desk drawer that unlike the conventional drawers opens up with a magnetic handle to reveal the secret as to what's hidden beneath. The Secret Stash not only hides your credit cards in stacks of paper but money rolls in lampshades, keys in orange juice, and passwords in mirrors too. Ensuring safety, the drawer disguised as plywood laminate opens to let slip the hush-hush. Check out the video below to learn more about the 'Secret Stash'.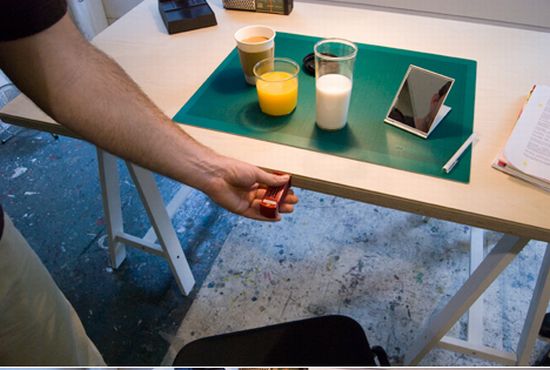 Read on as to what YiTing has to say about the design:
This project is about concealing valuables, secrets, bad habits and personal information in our workplaces. Here, hidden spaces/messages were created within 8 general objects such as wood boards, lamps and disposable coffee cups… How? Utilize stereotypes and visual camouflage. We make judgments based mainly on our experiences and what we see. This dependency on visual information can create large blind spots. Thus, usual stereotypes of how we perceive solid, transparency and lighting are employed in this project to play with notions of 'solid and void', and 'true and false'.
Secret Stash 720 HD from yiting cheng on Vimeo.
Via: Core77