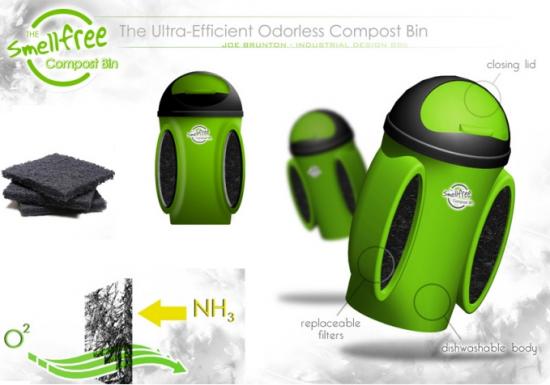 The list of green home products seems to be endless. Here's a compost bin that persuades people to recycle their home organic waste. The Smellfree Compost Bin by Joe Brunton is the ultra-efficient bin that won't let the decomposing rubbish inside stink out your kitchen.
What's different? Indubitably, there is an array of compost bin available but while most compost bins emanate foul odor, from the wet compost and high nitrogen and ammonia levels in it, the Smellfree Compost Bin stands apart as it uses filters to get rid of the smell. This cute little compost bin promises to recycle and save the environment and that too without filling your kitchen with a foul smell.
Check out the images jotted below to get the clearer idea.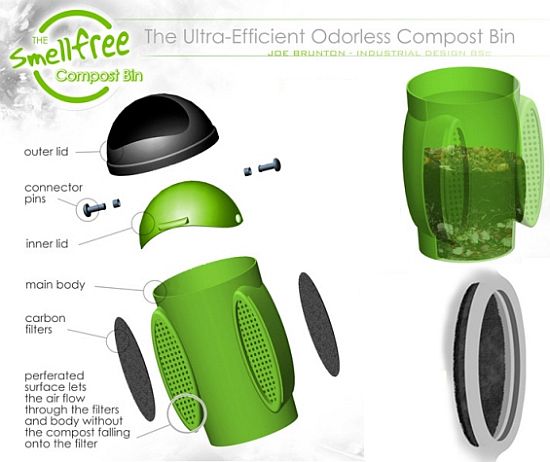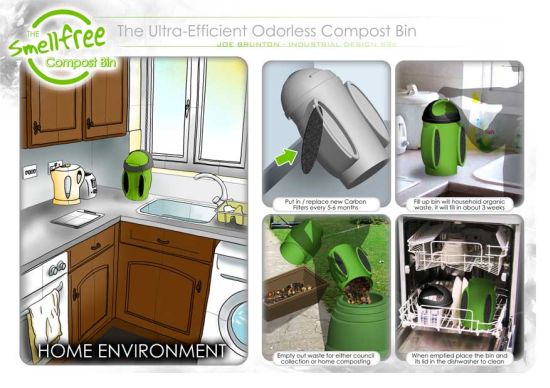 Source: Productdesignforums