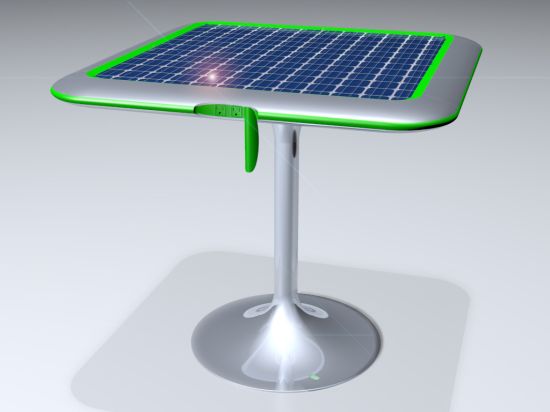 Green products are in these days! What if you add a techie element to these sustainable, green products? Solaris is one such green techie product that powers your electronics even where there is no electricity. Does that mean I can use my lappy in my lawn even if it's not charged? Cool or what?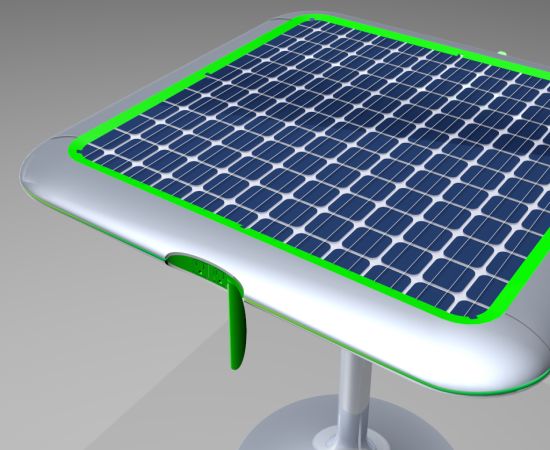 Features: Solaris has photovoltaic solar panels with amorphous cells that generate and harness. There is a green power strip detail that houses four plugs and two USB connectors. In addition, there is a green bumper that serves as a protective edge for the product. The cool techie table is made from bamboo to reduce weight and not compromise rigidity. The PC board stuffed in the table is created from cornstarch and is 100% biodegradable. All in all a techie chic home furniture to suit any modern décor!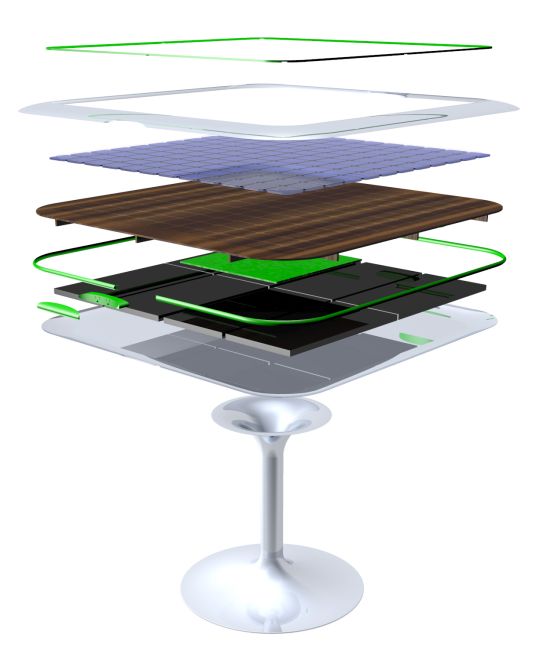 What's different? Designed by Iulius Lucaci, Solaris is a techie table that is a combo of sustainability and functionality. The outdoor and indoor furniture product with chic design blessed with the ability to replenish your batteries. Cool techie features, sustainability and neat façade sets Solaris apart from everything else out there.

Thanks Iulius Lucaci!