If you are living in a small space especially in a studio apartment, you are going to have a space crunch to put in enough furniture for guests while you entertain. A small space looks cramped if your furniture is bulky and you cannot move them around in the room. Wouldn't it be a good idea to hang your furniture on the wall and use it when you want?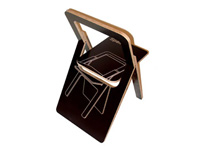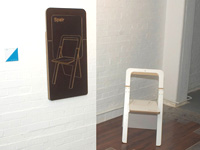 Seriously, you should be buying Spair– chairs designed by &Made for the open plan enviroment, where space has no defined functionality. They sit on the wall as a decorative tableau which can be custom made to look like a piece of art. It becomes a comfortable chair when unfolded for those moments when there aren't enough chairs.
Go ahead, decorate your wall with this art and entertain your guests.