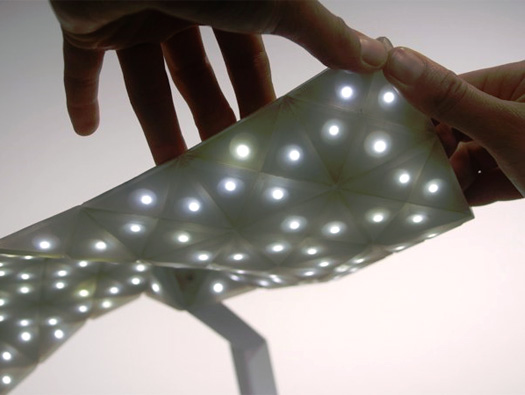 What: The Starlight Lamp.
Brainchild: The young Israeli designer Omri Barzeev
Overview: The Starlight Lamp by Omri Barzeev is one cool home décor item that promises to brighten up the interiors inimitably. The lamp takes inspiration from the stars in the night sky.
Made up of: The flexible polygon lamp is made up of metal and the LEDs to illuminate.
Features: The LED-studded lamp has an adjustable structure that incorporates 126 LEDs to glow up in pretty unique way.
What's unique: Lying on your back, in a clear night under a starry sky is an extraordinary feeling and the Starlight Lamp besides illuminating lets you get such a soothing experience after log hectic schedule. The lamp easily adjusts and resembles the dynamic movement of the stars.
Via: Mocoloco