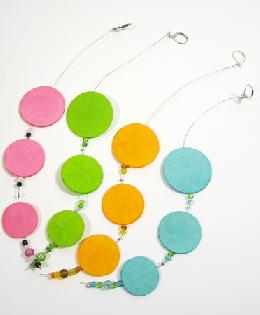 Must say this is one of the best ways to keep the home smelling good. An Air freshener in this form is a unique creation. You can hang it in your car or in the kitchen or for that matter in bath room too.
These are scented circles lined with beads that give them real mod & chic look. The metal container that they come in makes them an ultimate gifting option.
Jus' try them out… they can be your in just $8.50.