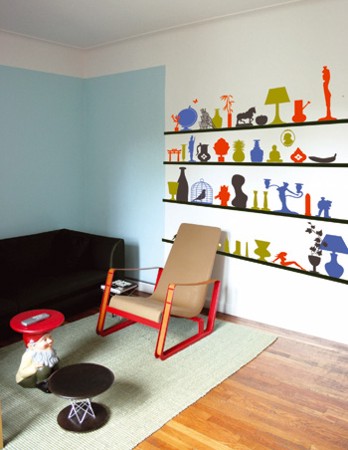 Transform your empty walls into a talking piece of retro-styled art with this unique creation by French designers Constantin+Laurene Boym.
The Souvenirs series of vynil wall coverings has a variety of retro images like lamps, candle holders, globes, glasses, vases and other funky objects designed on it.
In a matter of minutes, your bare wall can be transformed into a showcase of retro objects.
The sheets come in a dimension of 170 x 120 cm and costs 74 € per sheet at the Domestic.