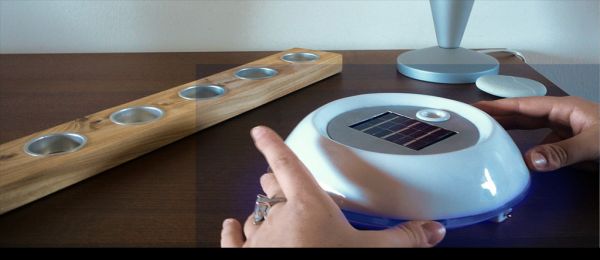 Is it a solar wheel… Or a spaceship? It is the solar-powered Sunwell Radio by Arthur Kenzo Debaigue, that skilfully combines design sensibilities with technology.
Keeping pace with a growing number of designers who are embracing the sustainable design concept to eliminate negative environmental impact, Debaigue's Sunwell is a redesign project of a standard radio.This curvy radio, created in different colors and contents, and equipped with a sensitive light, can be easily maneuvered by all, including children and visually impaired people. The sensitive design of Sunwell radio, which enables it to function on a solar panel and a dynamo, is based on the concept of environment consciousness.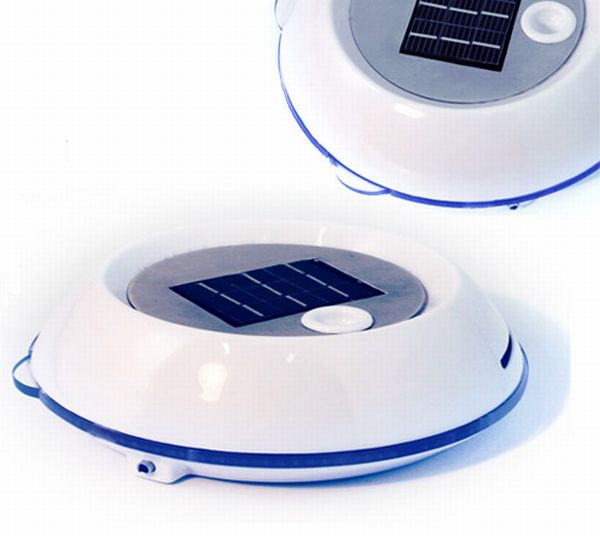 Debaigue, with a diploma holder in Plastics engineering and currently pursuing his passion for design at The École de Design Nantes Atlantique for obtaining a Masters degree in industrial design, is interested in a wide variety of products (electronics, lighting appliances, domestic appliances, packaging, cars and last but not least Eco-design).
He feels that as a designer, he must be able to deal with all domains of product design and thus respond to any request.
Explaining his design philosophy, Debaigue says:
A successful product is one which consistently injects identity, use and technology into established context. I have to juggle both with a clear vision of current markets and a trained eye to future trends. This is where I am in a position to make strategies of innovation in business.
Via: Arthur Kenzo