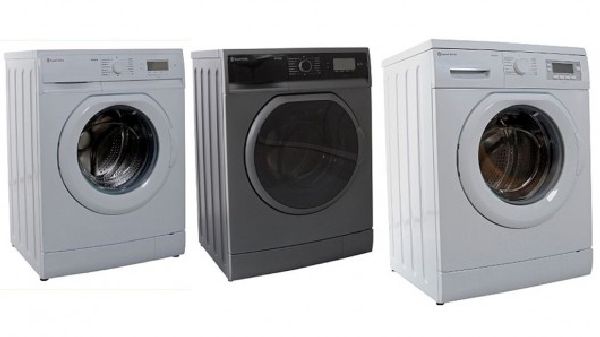 Russell Hobbs has launched a super fast washing machine that finishes washing and cleaning of laundry within 12 minutes, compared to the average ninety minutes washing time required by most of the popular washing machines. Very much welcome news for the ever busy folks always running short of time. This record breaking achievement is simply unbelievable, and undoubtedly laudable from every perspective. So, stop hurrying and add precious minutes to relax in your bathtub or in front of the mirror before starting your day.
This Super Washer by Russell Hobbs runs on a "super rapid" program, about eight times the speed of average washing machines, reducing the washing time drastically to 12 minutes from 90 minutes. The extraordinary feature of this Super Fast washer lies in the twin jet system that injects water and detergent through two different nozzles instead of a single nozzle, available with the average washers. The washing, rinsing, draining and spinning is carried out at a super speed aided by the "super rapid" program finishing the task within minutes. The "super rapid" program works best with light soiled clothes and for the heavily soiled ones, you need to select a different program among the 14 provided with this Super Washer. This super fast washing machine is equipped with extra rinsing and spinning programs, washing at variable temperatures, variable spin speeds with a maximum speed of 1200rpm and a delay start program. The half load detection system of this washer reduces the washing time, water and power consumption for specific programs.
At the end of the month, low power bill and water bill will surely add to your savings, as this Super Washer is the lone washing machine available on earth that reduces 15% of the water requirement and 30% of energy consumption when run five times a week. Fourteen different programs provide you enough flexibility to use the washing machine in the most energy efficient manner along with minimum water consumption.
Presently, Russell Hobbs Super Fast washer is available only in UK in 7kg graphite and white model priced at 300 GBP and 247 GBP respectively and in 9kg white model priced at 320 GBP.
Source: thesun