Are you looking for something that would add space to your potential apartments in the city center area? Well, The Flight Concept by Isabelle Hauser could be the answer for such small tight spaces.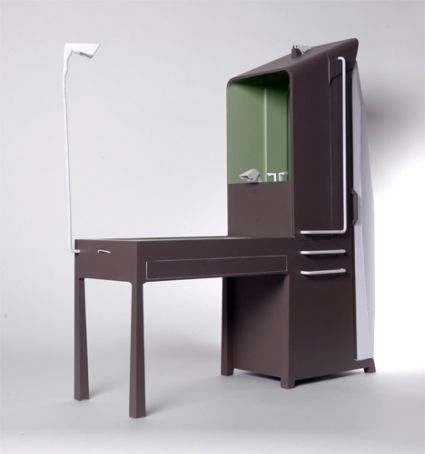 If you are worried about the amount of space your washroom occupies then designer, Isabelle Hauser comes with a compact idea to suit your compact place. Flight combines a washing table, shower cubicle and folding bathtub all into one piece. Pneumatic springs slow down the tipping device. The springs, when folded reveal handles facilitating entry through the shower cabin into the bathtub. The bathroom gears are made handy via the washing table and shower cabin. The magnetic sprinkler, is what that makes it comfortable to be placed in the shower in any position and place.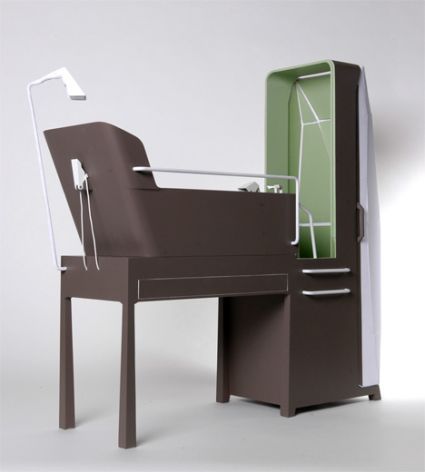 Flaunting its compact features, a big drawer under the washing table provides extra space and an outlet. There is a lamp at the end of the table which can be used as reading lamp or for general shower lightning.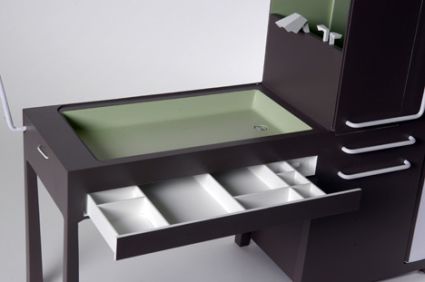 Well, its an innovative idea but for compact people only, as tall ones will have a tough time adjusting.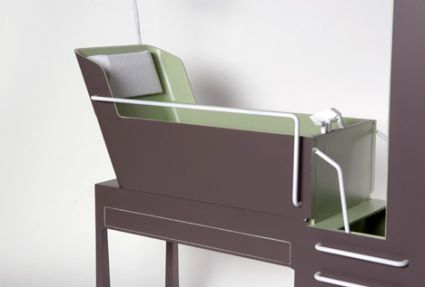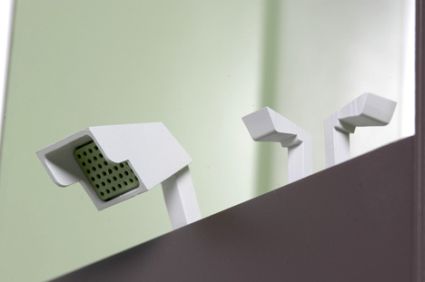 Via: Yankodesign