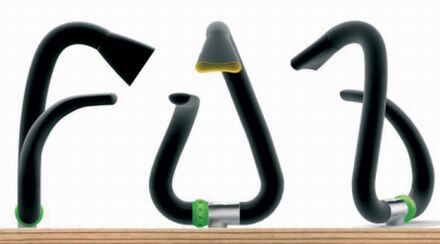 Sur L'eau is an intelligently designed water faucet that's aimed to deal with the scarcity of water. This faucet adjusts the water pressure with its unique two user settings namely the 'push down' mode and 'pull up' mode.
The former mode cuts off the water flow after every five seconds while the latter works for rather analogue water flow with unlimited time. The head of the faucet can be rotated to adjust the water flow as either wide or narrow water flow as you require.
Brainchild of designer Dejan Orlach, the faucet is an exceptional combination of style and utility to give you an experience one if of its kinds.
Via: YankoDesign