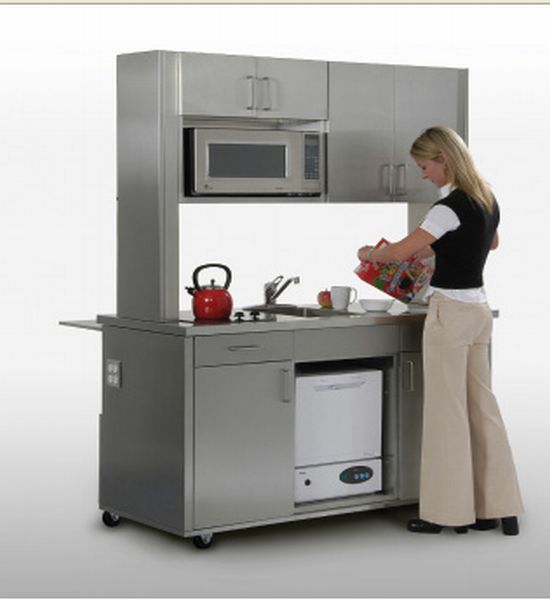 For small urban apartments where space is always a problem, here is a stylish portable kitchen. The Temp Kitchen by Dwyer is an innovative kitchen that can be easily transported from one room to another, thus giving you the freedom to cook in any room.

What's Different?
It is a fully functional kitchen with a stainless steel unit that is fitted with 1 or 2 burner cook top, a dishwasher with easy plumbing hook ups, a sink and faucet. It also has a fold up breakfast bar for more counter space, 2 stainless steel drawers for storage and space for microwave. Fitted with an Electronic management system it requires a 15-amp circuit for operation. Trendy portable kitchen with infinite cool features is certainly not what you call run of the mill.
This portable Temp Kitchen wears the price tag of $6495 and is available at Dwyer.
Via:ebuild